[Case Study] How KDDI built a world-class talent marketplace app in 3 months using Allganize's conversational AI
Personalized conversation based on user answers in Tokui's Kakehashi. #reference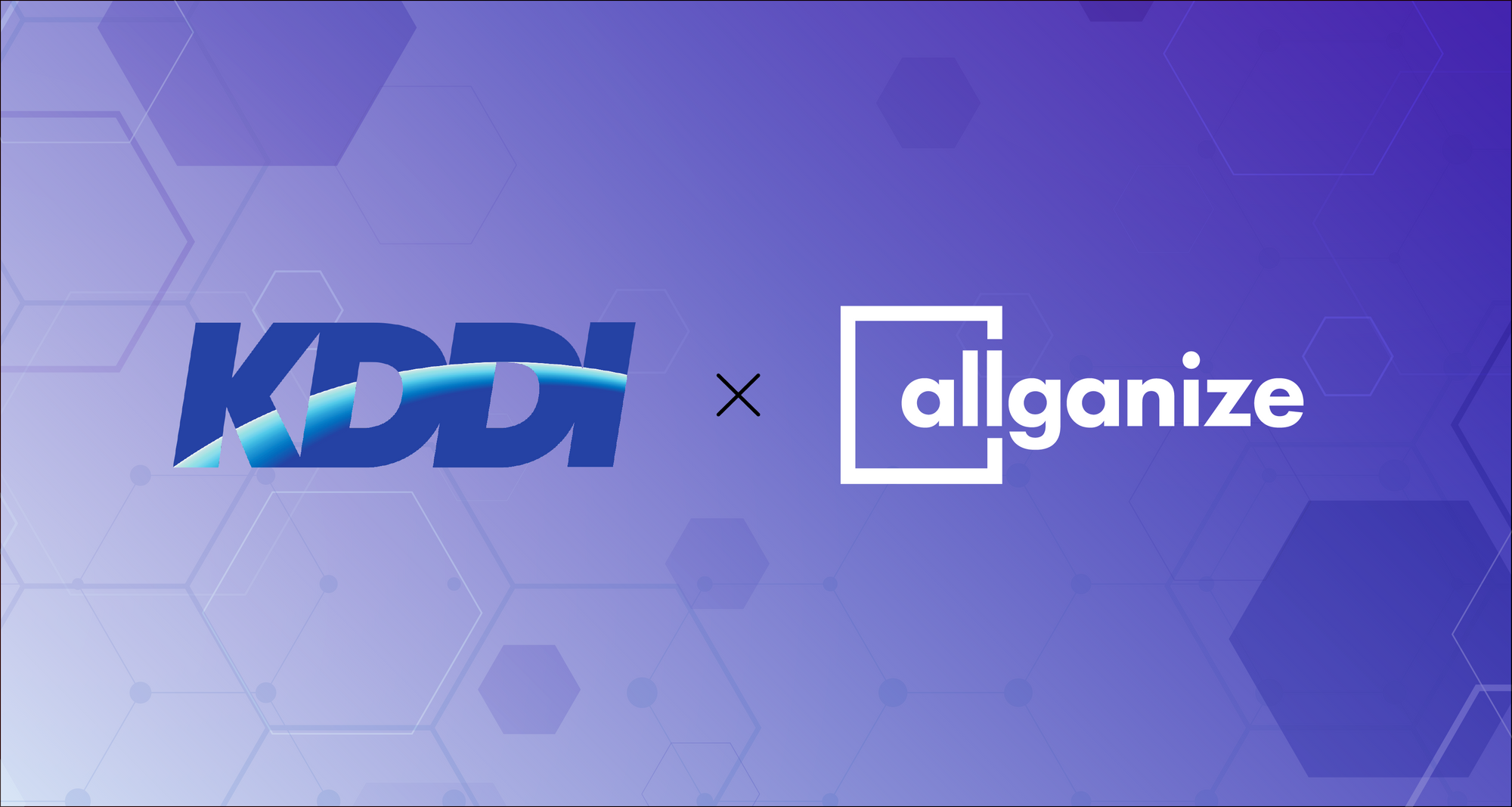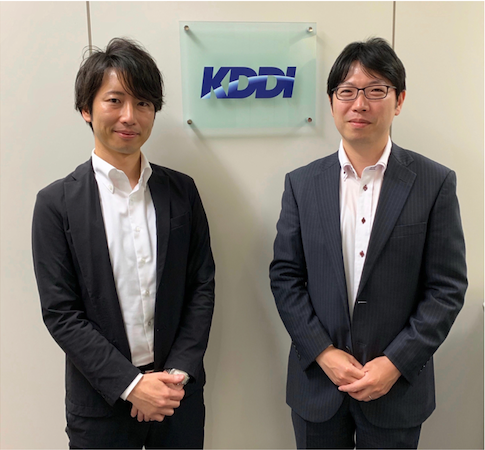 Please tell us about "Tokui's Kakehashi"
Mr. Aoyama: "Tokui's Kakehashi" is an application designed to connect people based on their skills. The project aims to give the general public a way to earn additional income, contribute to society, and share their skills with their community. I am working as a project manager on this project.
Mr. Asakawa: I am involved in this project from a development standpoint. I work as a scrum master for service design and agile development, and am also in charge of communication with external partners such as Allganize.
Why do you need an AI AnswerBot?
Mr. Aoyama: When I interviewed users, many of them were saying "I don't know what skills I have. What can I do?" This led to the idea that, for example, simply preparing a questionnaire or an input form to ask about their skills would not provide enough information, or there might be a lot of lost information.
We concluded that making users feel comfortable would be critical to let them speak about their skills. The way to achieve this was through a conversational interface.
What made you choose Alli from Allganize?
Mr. Aoyama: Having a personalized conversation based on user answers was the most critical feature for us. Alli provides a variety of features that can be used in conversation building which are super easy to use. This was the first reason.
This project was implemented with Tokorozawa City, Saitama Prefecture. Being able to use their "Tokoron" mascot in the conversation with many different UI components was an important factor as well. It was its exceptional AI performance coupled with the ability to personalize the chat and include a large selection of UI components and multimedia content that made Alli an easy choice for this project.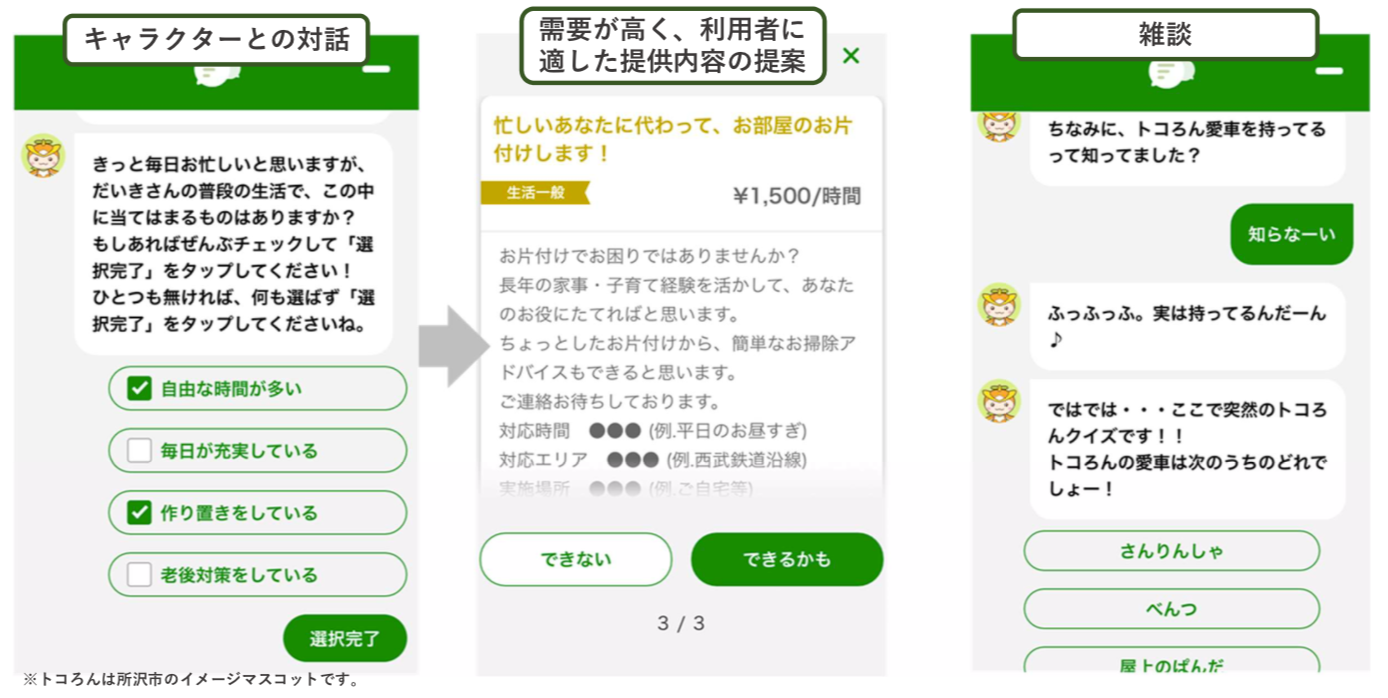 Mr. Asakawa: From a development point of view, in this project, it was necessary to integrate the application screen with the chatbot screen. Alli's API was enterprise grade in terms of functionality, documentation and availability. Thanks to this, it was easy to get this done.
Mr. Aoyama: In addition, from an operational perspective, the UI and UX of the Alli dashboard was very intuitive and easy to use which made the solution very easy to maintain.
Just after the release, I personally handled a lot of chat conversations while keeping up with the schedule. The Alli dashboard helped me a lot in maintaining a massive amount of conversations and I was able to release it safely.
How was Allganize's support during the project?
Mr. Asakawa: Actually, I was a bit worried because our project schedule run very tightly, but the person in charge was very competent and spoke Japanese, sometimes assisting with hands-on support, so I was able to proceed with development with peace of mind.
Allganize deeply understands how to train and deploy AI models to production and solved all our issues as quickly as possible. Their speed was very impressive.
How do users like the AnswerBot service?
Mr. Asakawa: Although the IT industry is familiar with chatbots, the general public is still enjoying their novelty. There has never been a report that the chat conversation was clogged, and users have registered a great deal of information from their chatbot conversations. Alli has been playing a critical role in this project. 
---
About KDDI

The second-largest telecommunication company in Japan.
https://www.kddi.com/
Founded: 6/1/1984
Number of employees: 41,996
---
Learn More About Allganize's Technology