Allganize's First global off-site, 5-day event in Pattaya, Thailand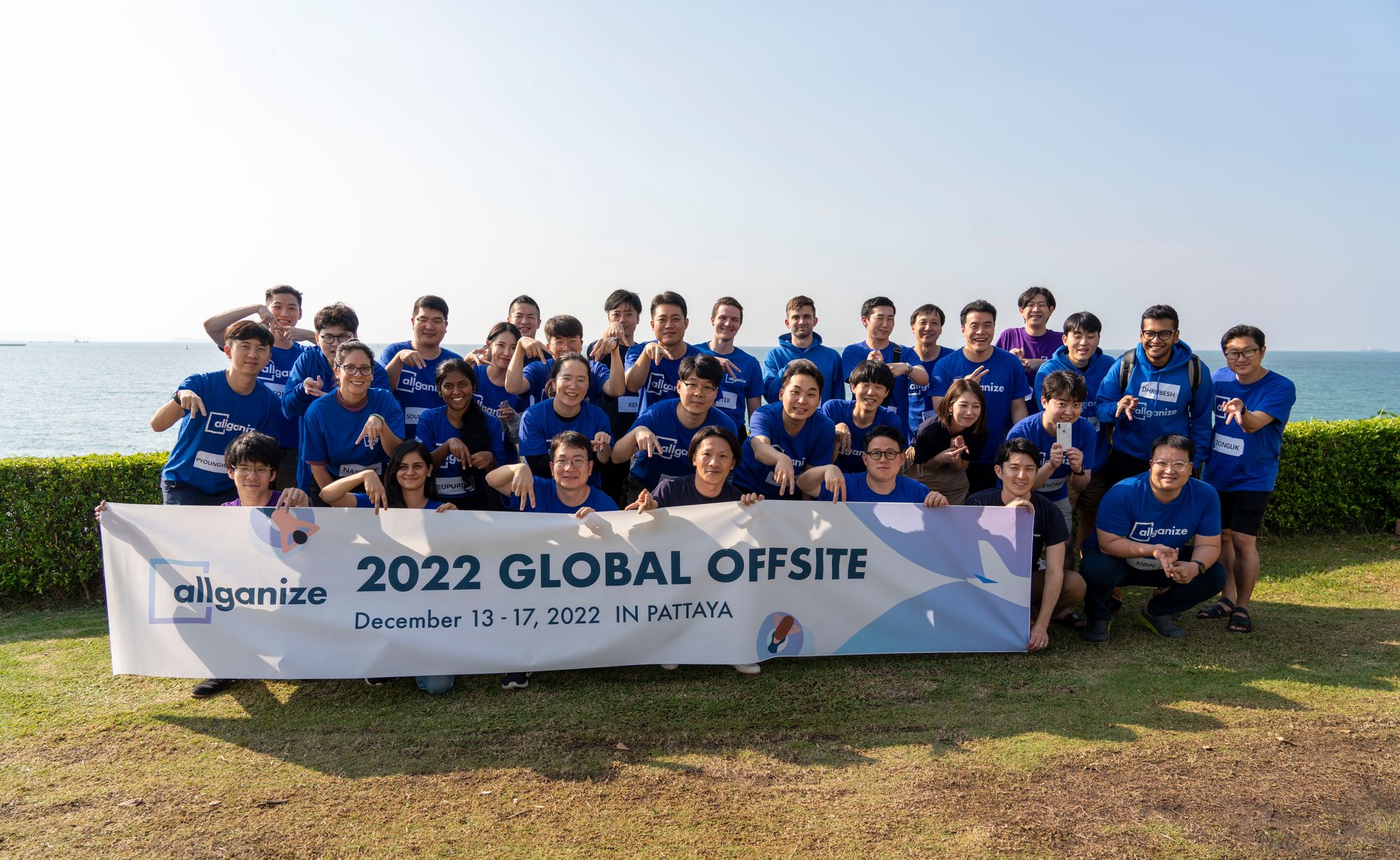 The first global offsite for Allganize was held in the coastal city of Pattaya, Thailand from December 13-17,2022. The five-day event was a thrilling opportunity for colleagues from India, Korea, Japan, and the United States to finally come together in person after working virtually.  We bonded over delicious meals, refreshing drinks, beach walks and lively conversations. It was a truly memorable experience.
This marks the first gathering of all employees since the company started in 2017, and it was a place where all the organizers gathered in one place to clearly discuss their respective roles and collaboration. The event served as a powerful opportunity for team building, exchanging ideas, and fostering camaraderie that cannot be described in words - it was truly invaluable.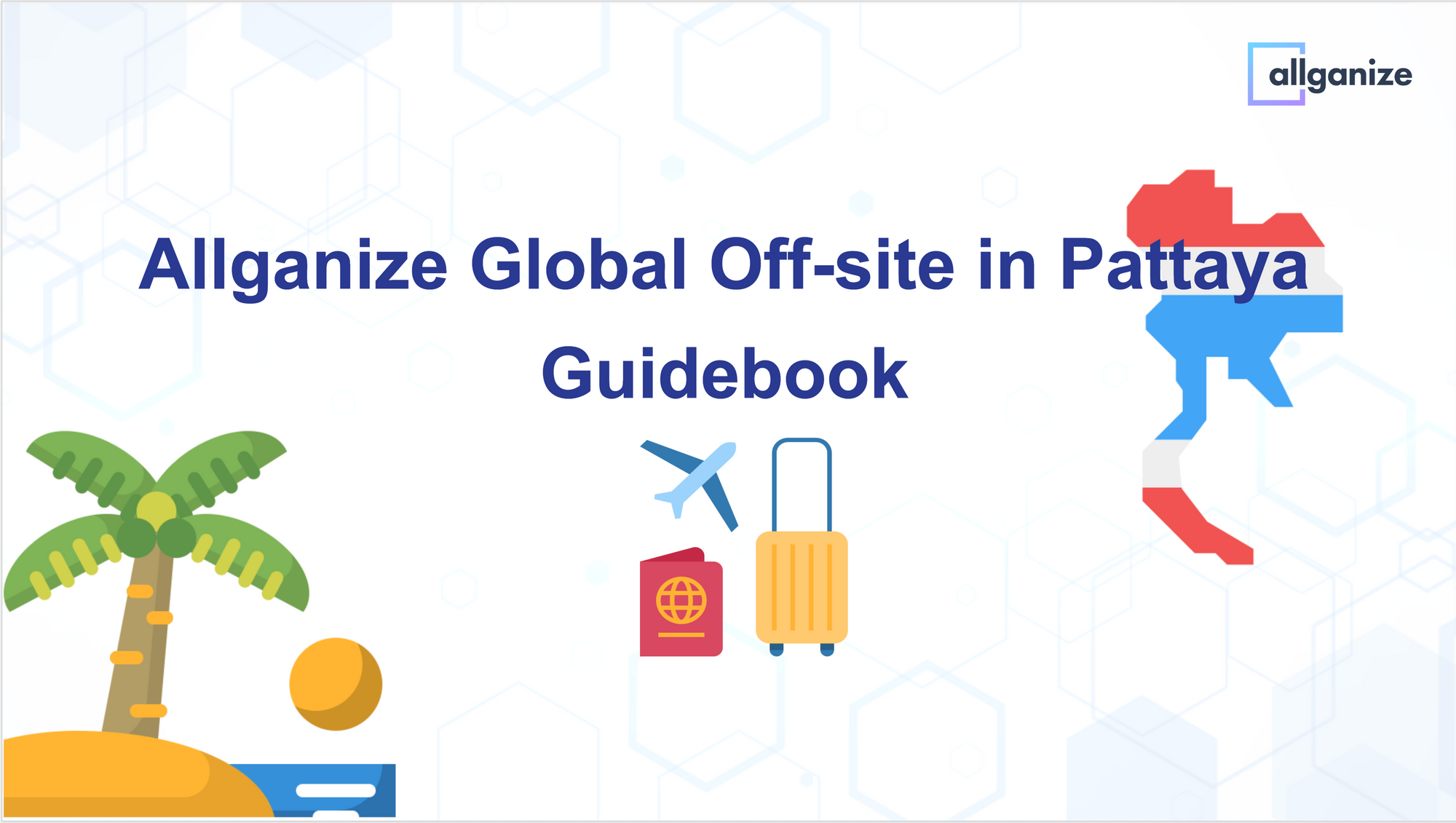 The Allganize team ended the year 2022 on a high note with a successful global offsite. As we look ahead to 2023, we continued to prepare by participating in workshops to stay informed on industry developments and technology trends. Through round table discussions with peers in our field, we were able to gain valuable insights and address the challenges we anticipate facing in the upcoming year.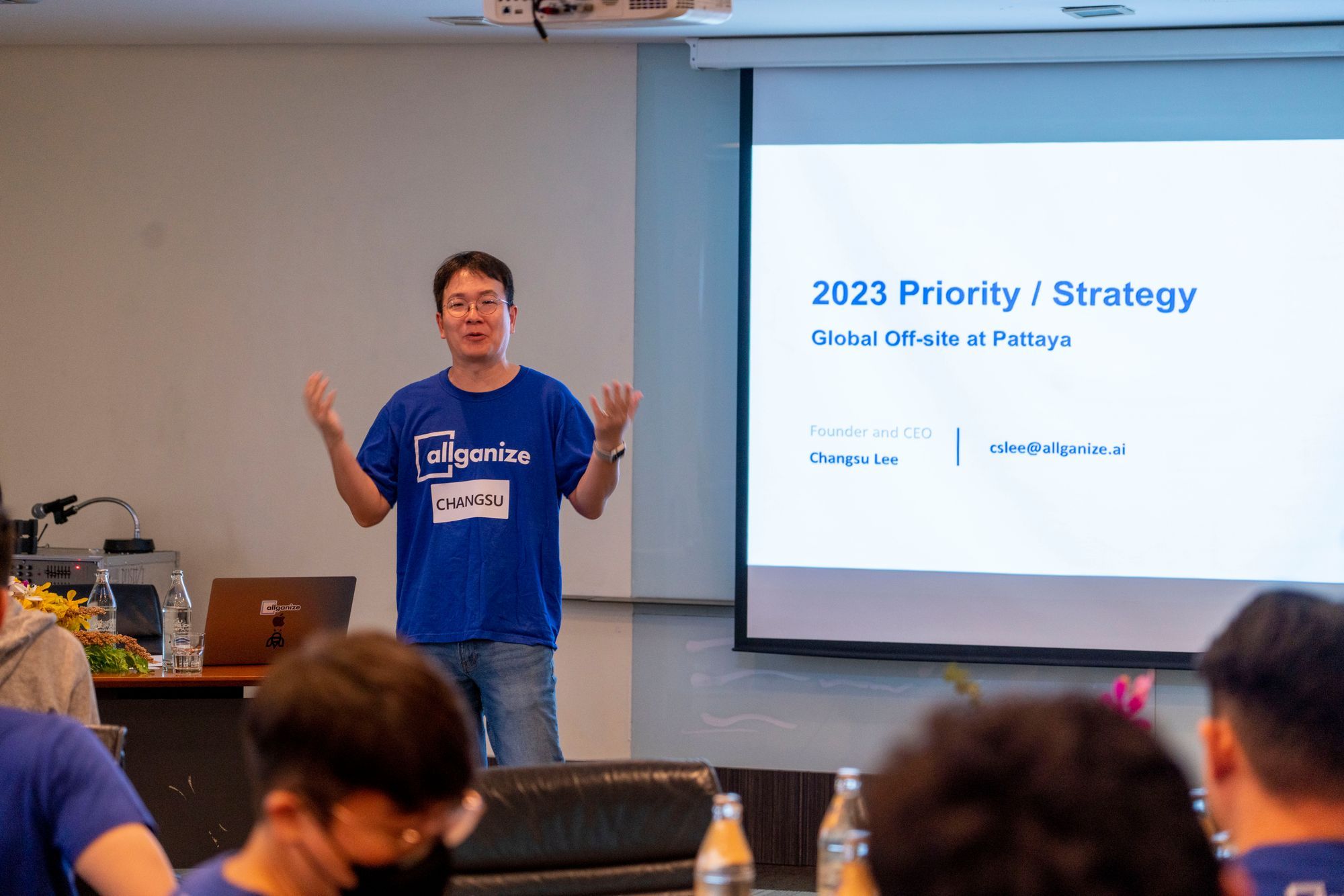 We had a great experience bonding as a team through various team-building activities. Our teams created short videos, explored the island, and indulged in delicious local cuisine. The weather in Pattaya was perfect during my stay, which allowed for early morning runs on the stunning beach with some colleagues, while others relaxed on sun-beds. We also participated in a secret santa game, completing missions such as sharing a cup of tea without being caught or taking silly pictures.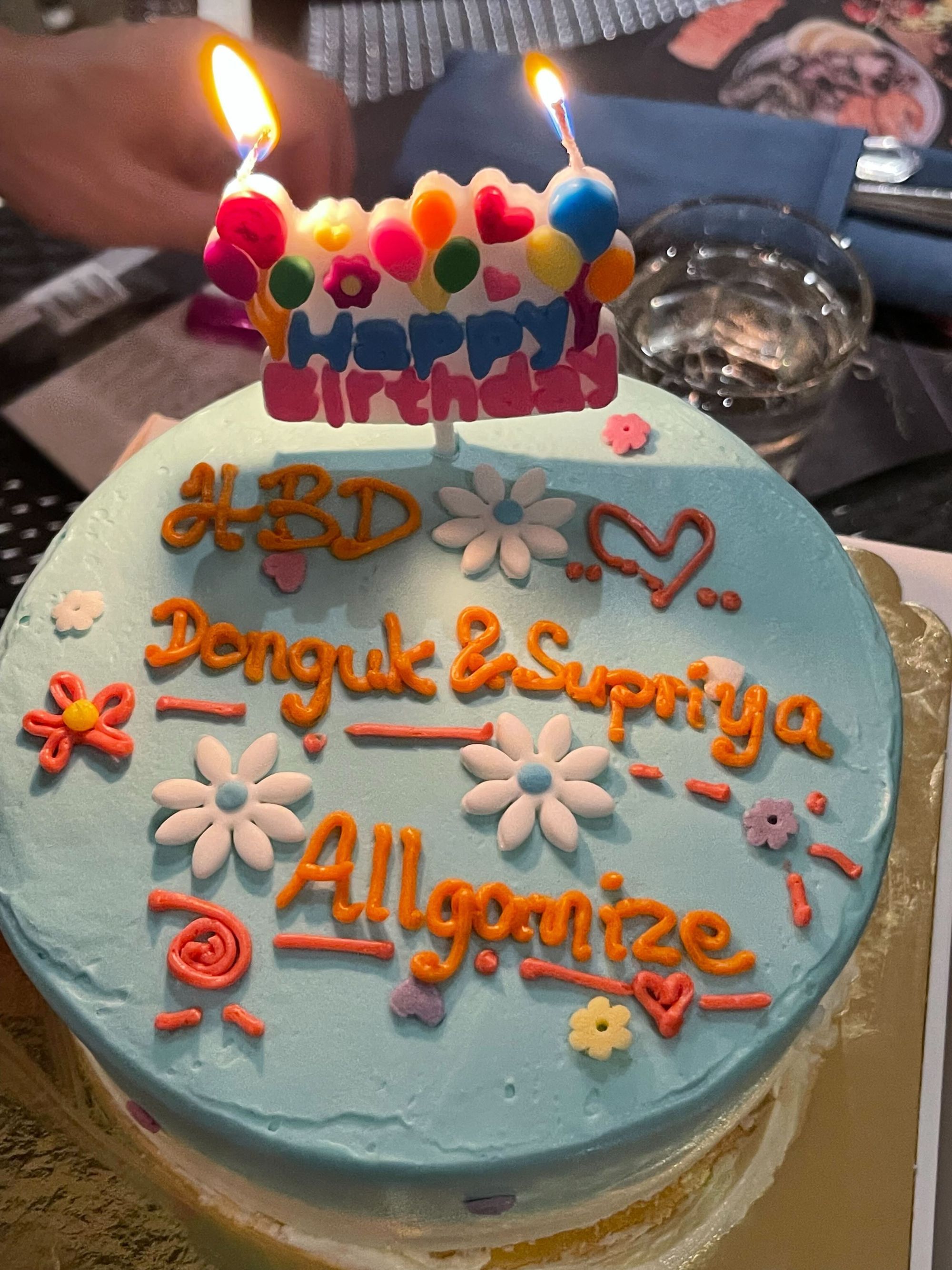 We are tackling and solving problems with cutting-edge AI and doing things no one has done before. You will gain a view of the whole company fostered by open management and a flat organizational structure. If you love high-energy, fast-paced, and innovative work environment that can potentially change your career's trajectory, come join Allganize!