You can access the Analytics menu from the left navigation bar and check a variety of analytics regarding the usage of Alli Cognitive Search.

Date Range: You can select the date range you want to look over the analytics within here.
Export data: Download the analytics data you are seeing.
Show demo data: Show arbitrary data to check how Analytics data looks like.
Summary section
You can see the overall usage of Alli cognitive search under the Summary section, filtered by channels.
4. Channel filter: Click each channel to see the break-down numbers from each channel (SDK, API, and Dashboard).
5. Query count: Total number of questions toward Q&A or Documents from users.
6. New Q&A: Total number of new Q&As added during the date range.
7. New Documents: Total number of new Documents uploaded during the date range.
Query Trend Graph
The Query Trend graph shows the daily trend of the number of queries using Q&A or Documents. You can apply Channel and/or Source filter.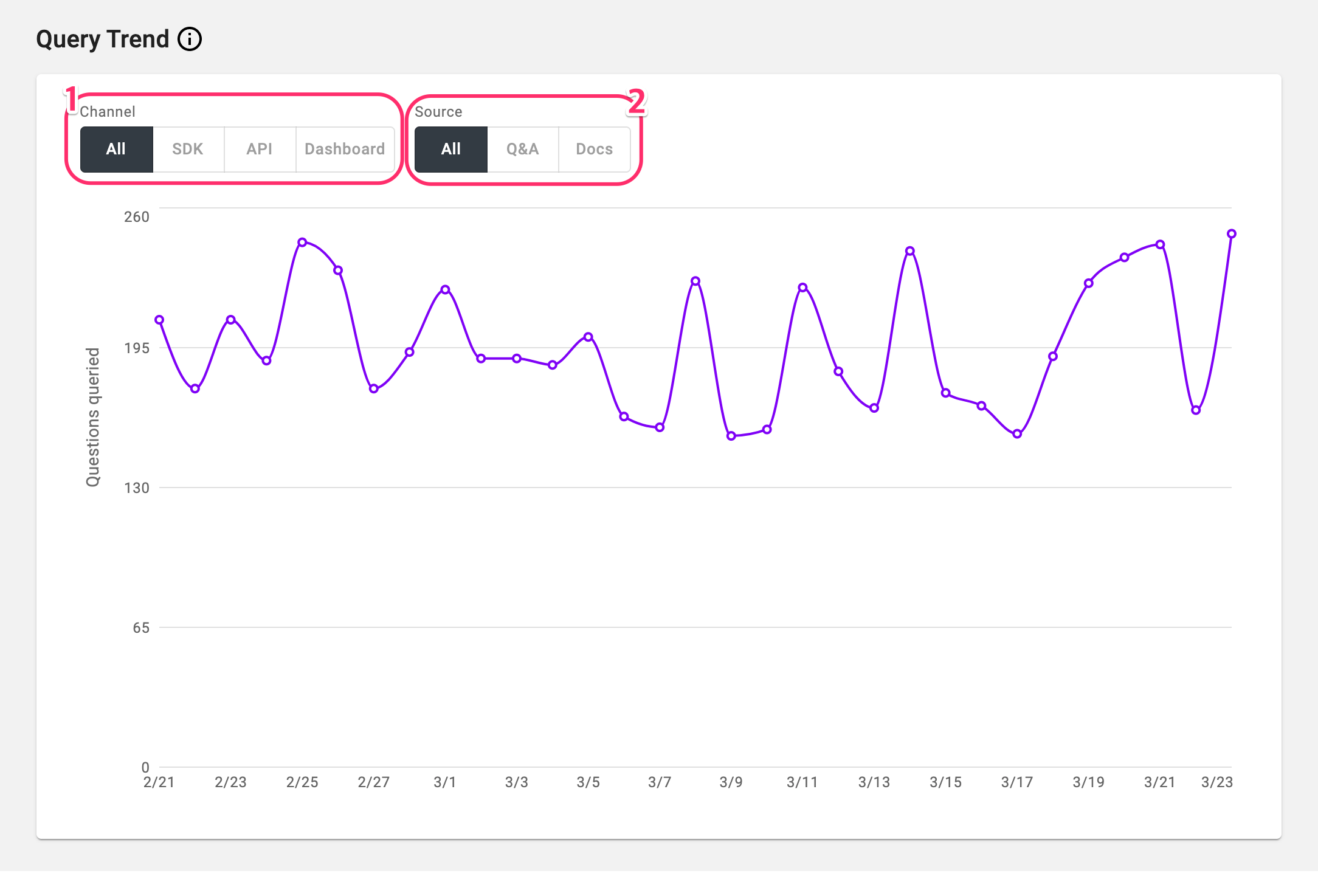 Channel filter: Click each channel to see the break-down numbers from each channel (SDK, API, and Dashboard).
Source filter: Click each source to see the break-down numbers from each knowledge source (Q&A, Documents)
---
Learn More About Allganize's Technology