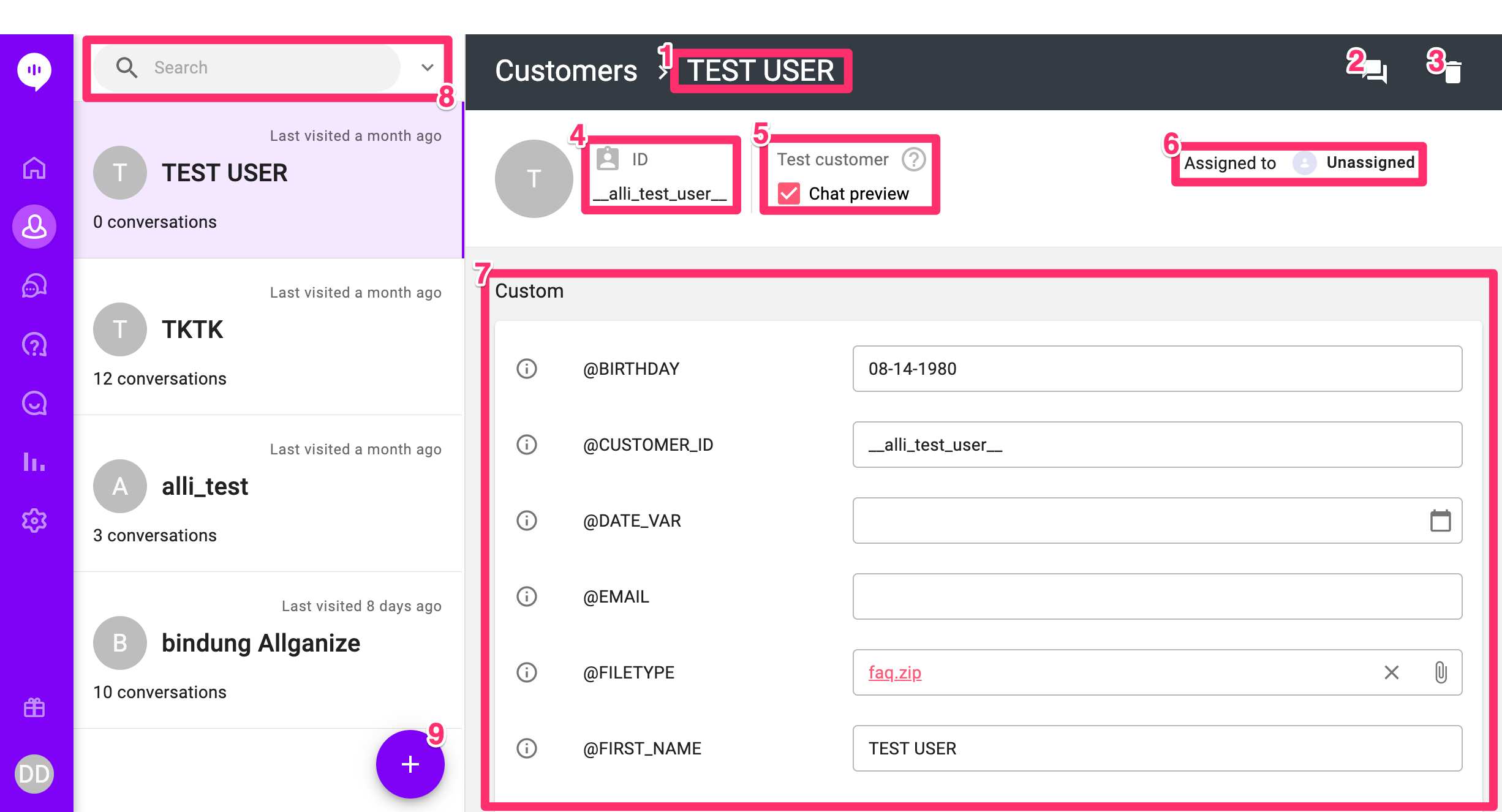 User Name: Name of your customer (user).
View conversation: View the conversation history with the customer.
Delete: Delete the customer (user).
User ID: Customer's ID
Preview Setting: Enable preview to view as the customer in the preview environment.
Assigned Agent: Default agent the customer is assigned to. Admin or Super Agent can change the assignee.
Variables: Customer information saved in variables are listed. You can also edit some variables here. Consists of Custom and SDK.
Search/sort/filter: You can search for customers or expand the dropdown to sort/filter the customer list.
Add customer

New customer: Add new customer individually.
Upload customers: Upload customers in bulk.
Download customers: Download the existing customer list.