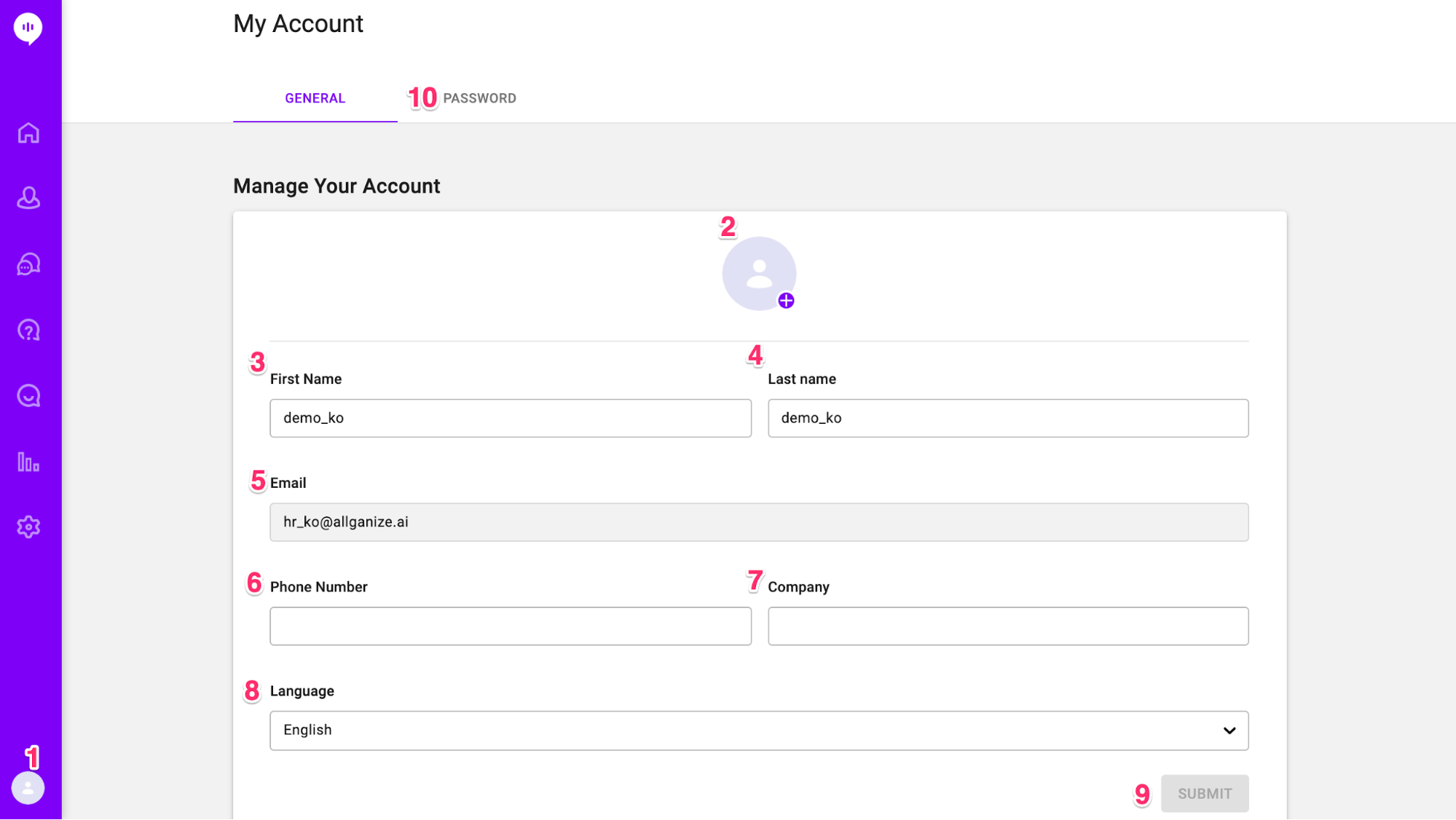 My account & Logout: When you click on the icon, you'll see the My Account and Logout options.
Profile Image: Add or update your profile image.
First name: Your first name.
Last name: Your last name.
Email:  The e-mail address you entered when you invited the agent is displayed. You can not change your e-mail address.
Phone number: Enter your phone number.
Company: Your company name.
Language: Language preference of the dashboard. You can choose between English, Japanese, and Korean.
SUBMIT: Click SUBMIT to save changes.
Password: Update Password.