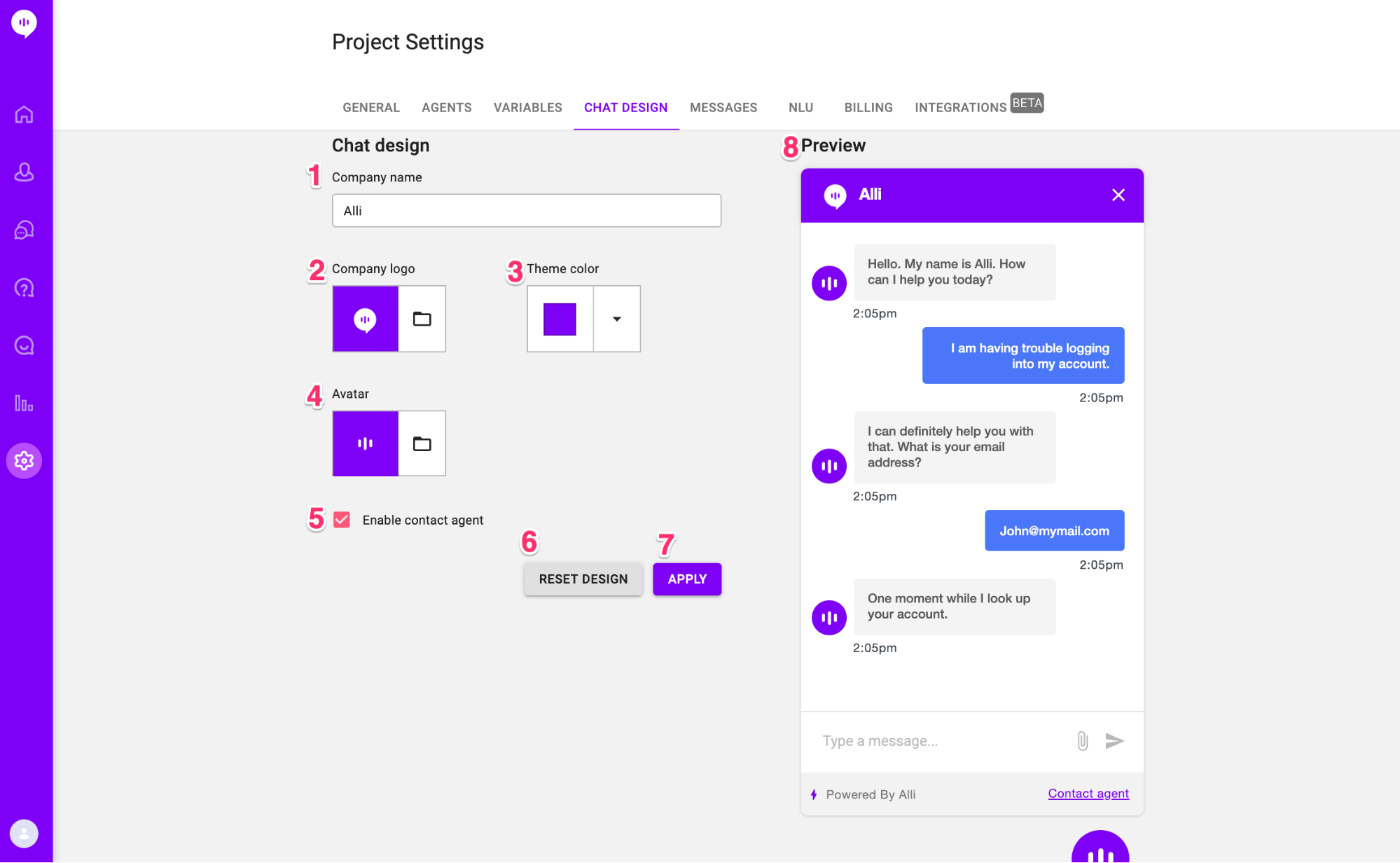 Company Name: Customize the company name at the top bar of your chat UI.
Company logo: Update your company logo at the top bar of your chat UI.
Theme color: Customize the color scheme of your chat UI.
Avatar: You can change the profile image chatbots talk to in your chat room.
Enable contact agent: You can turn on / off the agent connection button. When set to On, the Connect agent button will appear at the bottom of the chat UI.
RESET DESIGN: Reset the chat UI to the original default design.
APPLY: Press APPLY to save changes.
Preview: What the users see.