Alli's AI has high accuracy from the beginning. In addition to this, you can train Alli to understand synonyms and antonyms. You can use this feature to register industry-exclusive antonyms/acronyms or confusing banking terms, and achieve even higher accuracy!
Synonym Dictionary
To register synonyms, go to FAQ > Q&A and click the DICTIONARY button.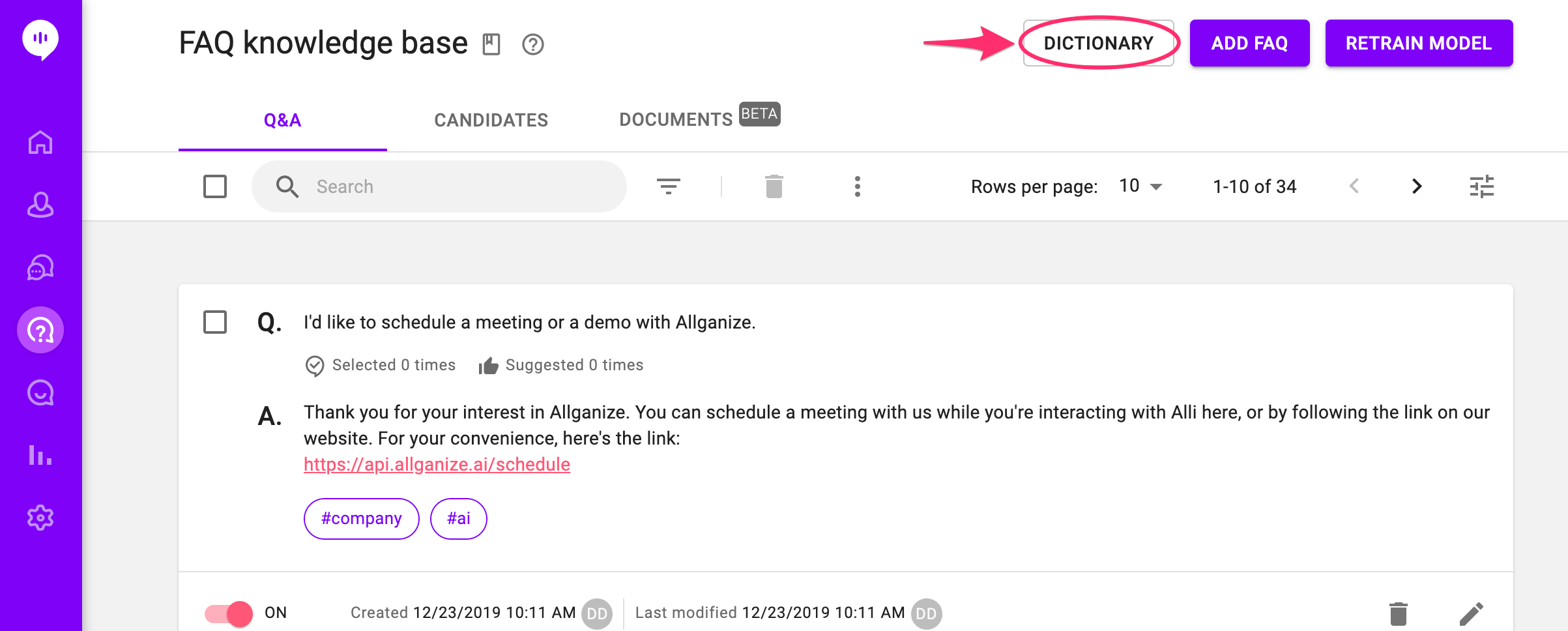 Register target words and synonyms. Use the Tab key to register multiple synonyms. You can search, edit, delete registered synonyms as well.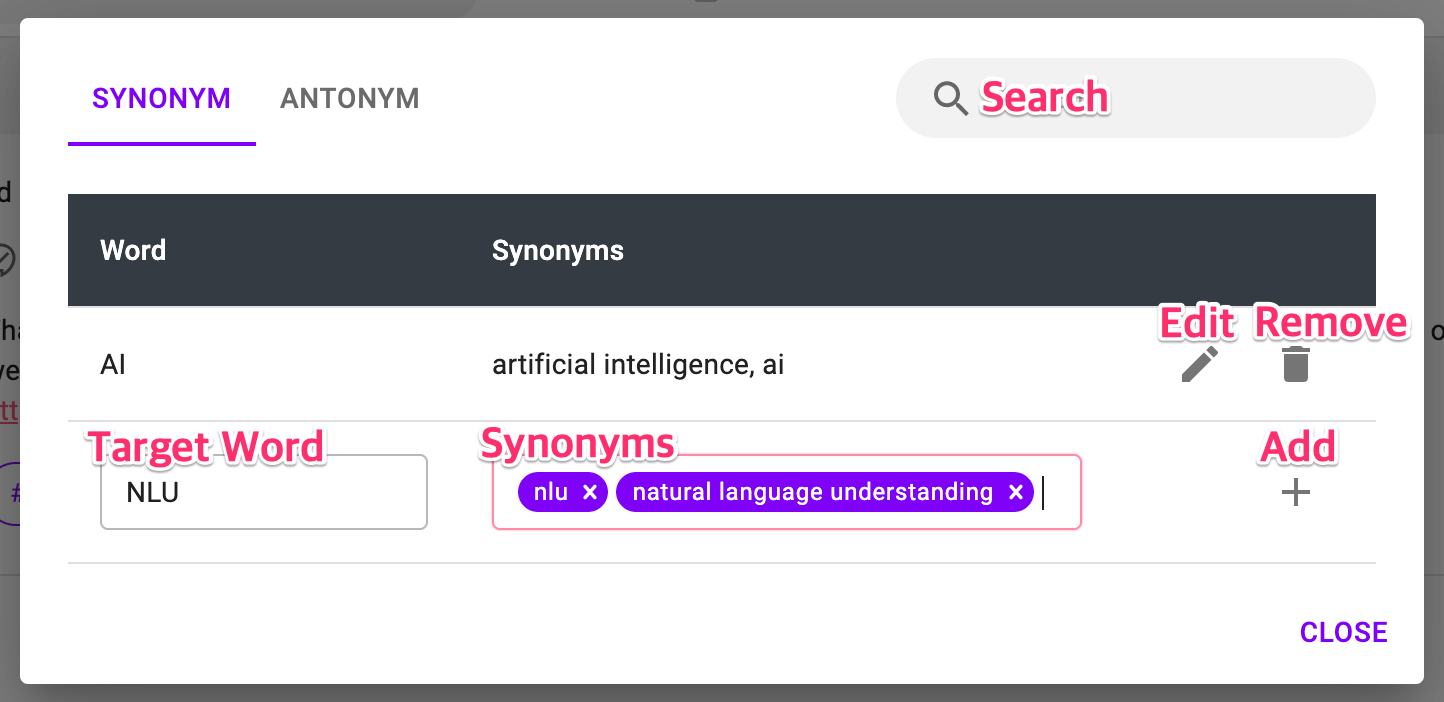 Once you register Synonyms, AI will recognize the synonyms as same with the target words.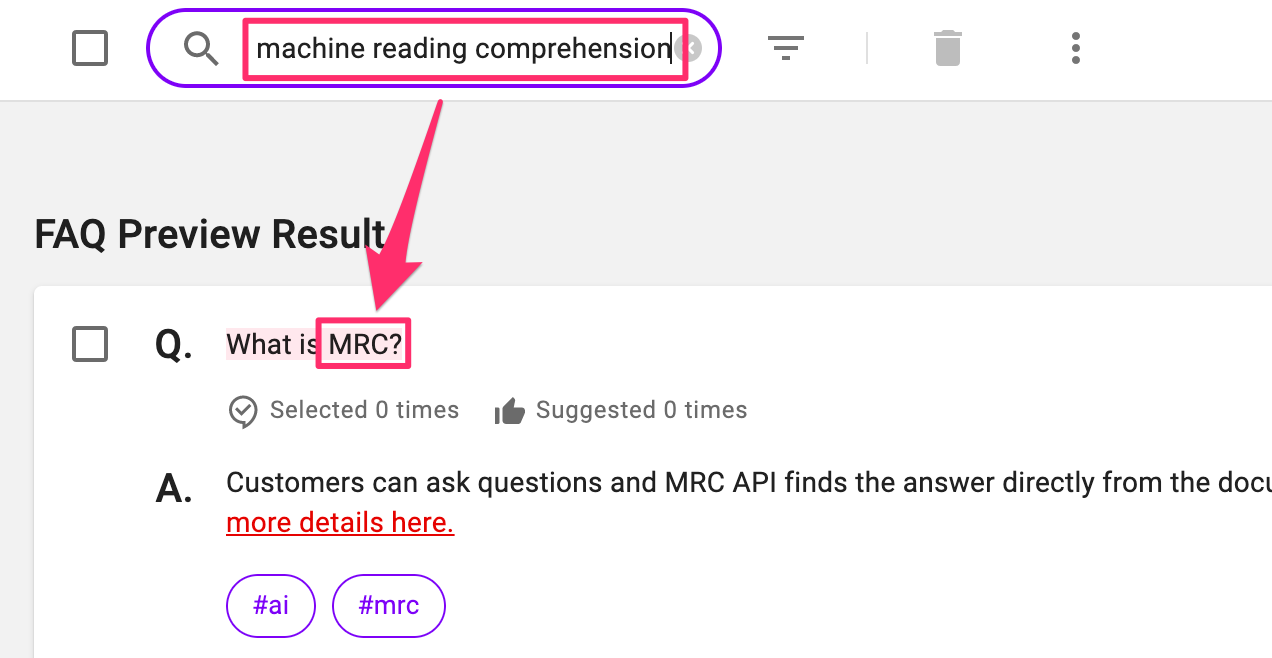 Antonym Dictionary
Antonym in Alli means words with different meanings. Antonym tab is right next to the Synonym tab. Click to register antonyms.
Except that the Antonym dictionary doesn't have a separate target word column, how to use it is pretty much the same with the Synonym dictionary.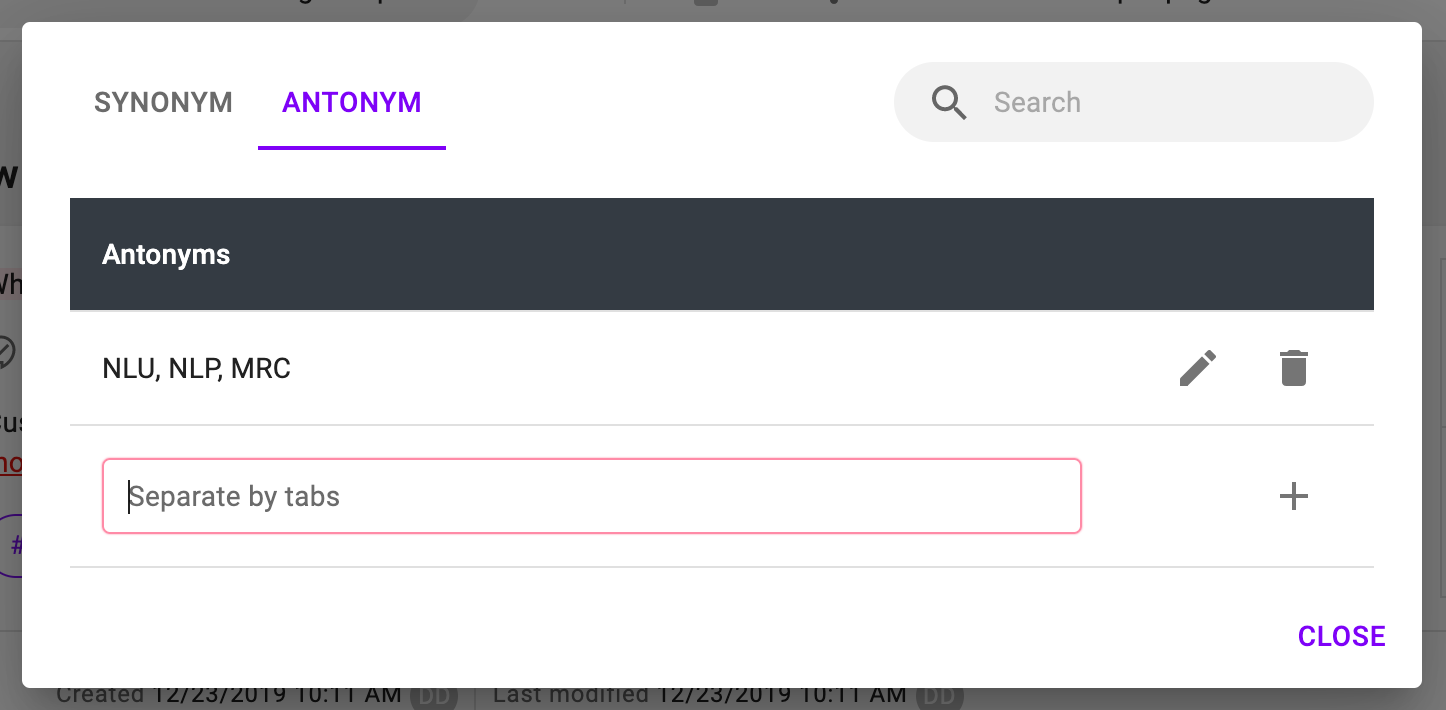 Due to the nature of the Antonym dictionary, you should input more than two words to add antonyms.