As the use of chatbots steadily increase, chatbots are also becoming smarter. Intelligent chatbots, such as Alli, are integrated with a knowledge base to automate customer service. However, as competition grows increasingly fierce, good customer service isn't enough to convert visitors into paying customers or retain them.
One thing that will take your customer service to the next level is personalized Q&A experience. Simply starting a conversation with "Hello, Ethan!" can go a long way. Customers are more likely to convert when their questions are solved timely, and personalized.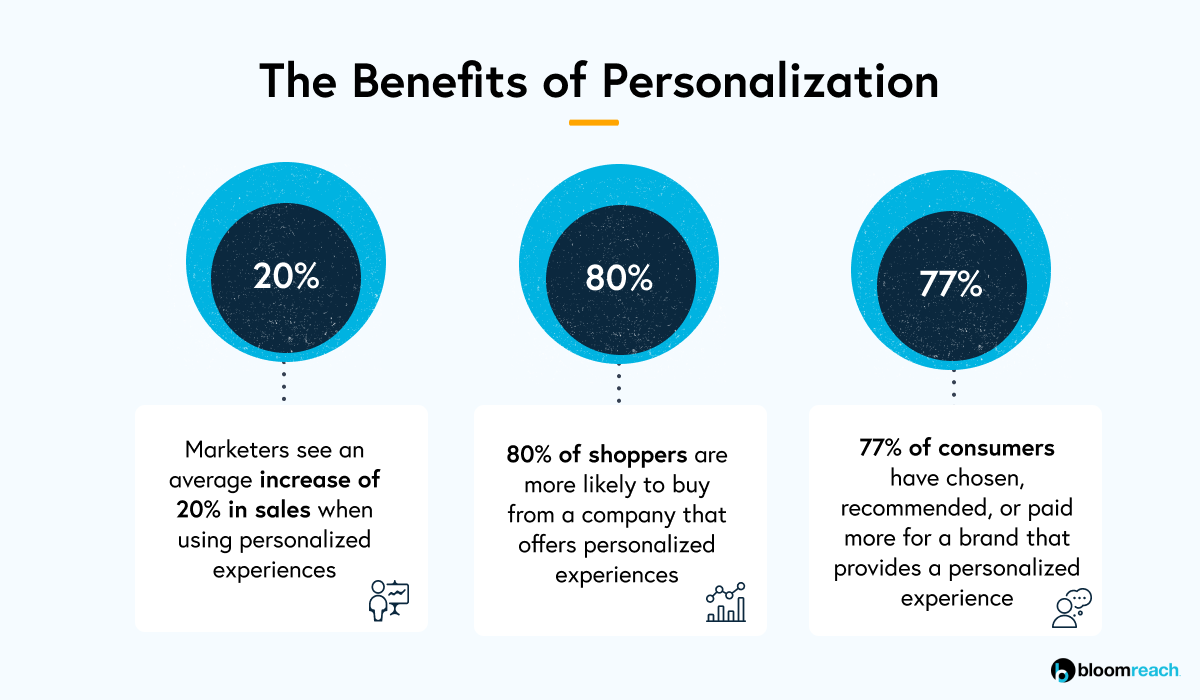 The example below shows a simple personalized Q&A conversation that provided an answer with a dash of personalization. Customers provide information about their needs, which refines conversations. This is a great example of personalized Q&A instead of generic Q&A response. You can set up a similar Q&A answer bot in Alli without any coding to answer with the Q&A defined by you in your knowledge base.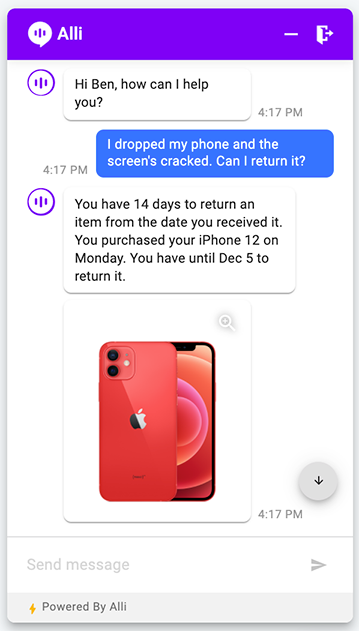 The personal touch to the conversation was created by adding a couple variables in the Q&A response. The platform dynamically pulls in the data and populates the variables with the customer's information. A simple adjustment like this is enough to make the content richer and more engaging; leaving an impression on customers in a short amount of time.
Some of the major Q&A answer bot providers:
| | Q&A AnswerBot | Q&A Personalization |
| --- | --- | --- |
| Dialogflow | Yes | No |
| Intercom | Yes | No |
| Clustaar | Yes | No |
| Zendesk | Yes | No |
| Amazon Lex | Yes | No |
| Microsoft Azure | Yes | No |
| IBM Watson | Yes | No |
| Alli AnswerBot | Yes | Yes |
Getting more personal with your customers is the future of customer service. With a few minutes of effort, you can create an engaging customer experience that adds genuine value to your brand.
Q&A answer bots are a hot trend in recent years, demand for personalization is also on the rise. We have shared a quick and easy example of a personalized Q&A conversation which will inevitably result in happy future customers. Hope you will make your customers come back to you more than just answering questions.
To learn more about how to personalize Q&A answers using Alli, please check out this user guide:
Learn More About Allganize's Technology