Allganize Introduces a new AI solution for businesses with Chat GPT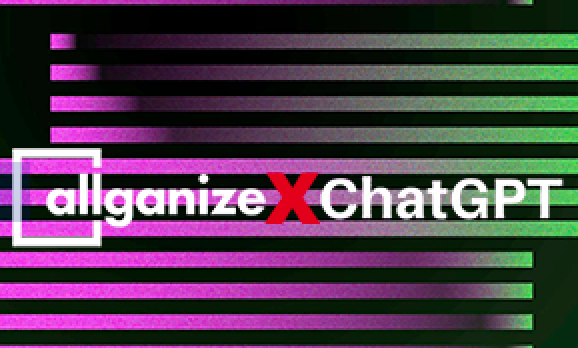 - Allganize, a natural language search solution company, has launched its corporate chat GPT  called 'Alli GPT'
- AlliGPT integrates OpenAI's GPT-3.5 API to provide superior summaries and overall understanding of information
-  Allganize's advance natural language processing know-how enables easy and immediate introduction of ChatGPT to enterprises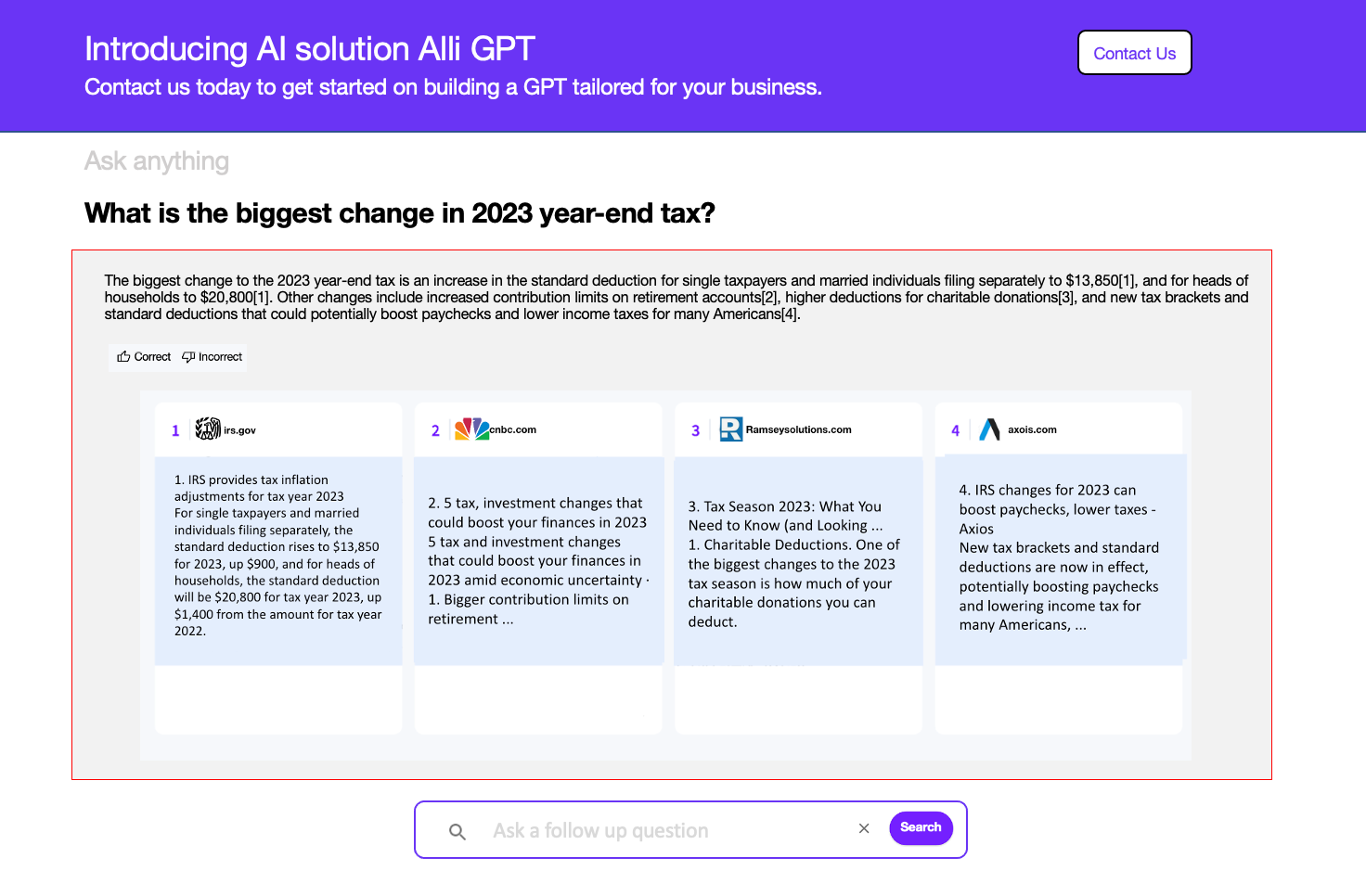 Allganize Inc., a leader in natural language recognition search solutions, has unveiled a groundbreaking AI solution for businesses. The new solution, dubbed Alli GPT, combines the power of AI taskbot "Alli" and the advanced chat GPT technology to provide businesses with up-to-date and accurate information.
Chat GPT has become a popular tool for various tasks such as writing, translation, exams, and coding, but it has its limitations. The current chat GPT model was trained with data until 2021, which can lead to inaccuracies in answers even though they may seem convincing. Moreover, it was challenging for customers to use chat GPT to access internal company information and documents.
Alli GPT addresses these issues by allowing businesses to upload their internal documents and manuals, as well as the latest information, to the AI solution. Alli GPT then summarizes and comprehends the information to provide answers to questions. The solution also integrates external information from sources such as Google and public agencies to provide a more comprehensive understanding. Businesses can choose to search either internal or external documents, or a combination of both.
Allganize's expertise in natural language processing has enabled them to create an AI solution that is tailored to meet the specific needs of companies. Alli GPT can process Excel, PowerPoint, and PDF documents without pre-processing, making it easier for businesses to use AI solutions. The solution also provides real-time updates to the answers by continuously extracting information from the source documents and sites.
In contrast to chat GPT, Alli GPT gives users the ability to preview the source documents and sites, enabling them to trust the accuracy of the answers. This is especially important in B2B businesses where time-sensitive information and information scattered across multiple teams can be integrated and provided in one place. Alli GPT is a game-changer for businesses looking to harness the power of AI for their operations.

"Alli GPT" is the result of Allganize's objective to seamlessly integrate artificial intelligence in the most effective manner to provide cutting-edge tools, as the process of evolution is ongoing and unceasing.The CEO of Allganize, Changsu Lee, said, "Using Allganize's excellent natural language processing technology, 'Ali GPT' allows you to experience innovative work efficiency by obtaining comprehensive information from corporate internal documents and external websites."
Allganize is committed to providing businesses with the tools they need to succeed in the digital age, and this solution is just the beginning of the company's efforts to help businesses take advantage of AI.

[Alli x ChatGPT] Contact us to get started on building a tailored solution for your business!
About Allganize
Allganize is a pioneering series-A startup that was established in Silicon Valley in 2017. Our mission is to revolutionize the way businesses operate by harnessing the power of AI technology to enhance the human experience, streamline daily tasks, and enable individuals and organizations to focus on their core objectives. We are committed to delivering cutting-edge solutions to drive success. Allganize provides enterprise AI solutions servicing in the United States, Korea and Japan.
Media Contact:
Media Relations - Houston, TX
Nathaly Suarez - (832) 410-2185 -  Nathaly.Suarez@allganize.ai