Instead of chatting with a colleague, you can chat with Alli to get the information you need 24/7 on your Microsoft Teams. This article goes over how to set up an Alli chatbot with your Microsoft Teams.
Adding Alli chatbot to Teams is pretty easy but involves few important steps. You'll need Admin access to both Alli and MS Teams for integration.
Step 1: Upload Alli to MS Teams

Open Alli Dashboard.
Go to Settings (gear icon) > INTEGRATION, scroll down to Microsoft Teams and click DOWNLOAD to download Alli.zip.
Open MS Teams client.
Click Apps > Upload a custom app > Upload for [Org Name]
Upload Alli.zip you just downloaded.
Click on Built for [Org Name] to see if Alli is uploaded successfully.
Stay in MS Teams for next step.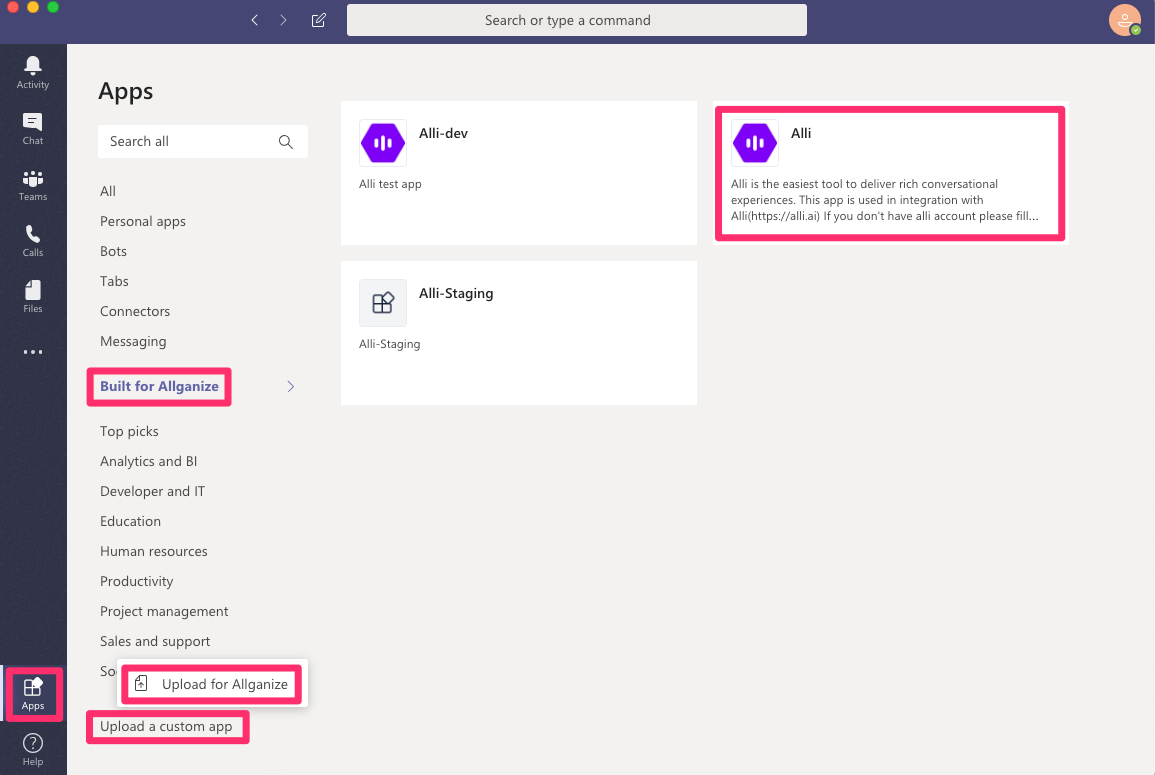 Step 2: Add Alli to Your Teams
<Option 1: Start from Apps>
Go to Apps > Built for [Org Name] and click on Alli.
Click on dropdown button next to Add button.
Click on 'Add to a team', find the Team name you want to add Alli to and add Alli.
<Option 2: Start from Your teams>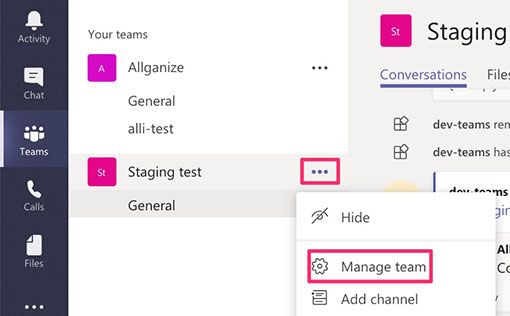 Click on ellipsis '...' next to the Team you want to add Alli to, then click Manage Team > Apps > More Apps > Built for [Org Name].
Click on Alli, then Add button.
Step 3: Integrate Alli to MS Teams
Go back to the Team list. Click on the ellipsis '...' button next to the Team name and click Get link to team > Copy.
Proceed to Alli Dashboard. Paste the link into Alli in Settings > INTEGRATIONS > Microsoft Teams.
Click INTEGRATE. Alli is ready on your MS Teams!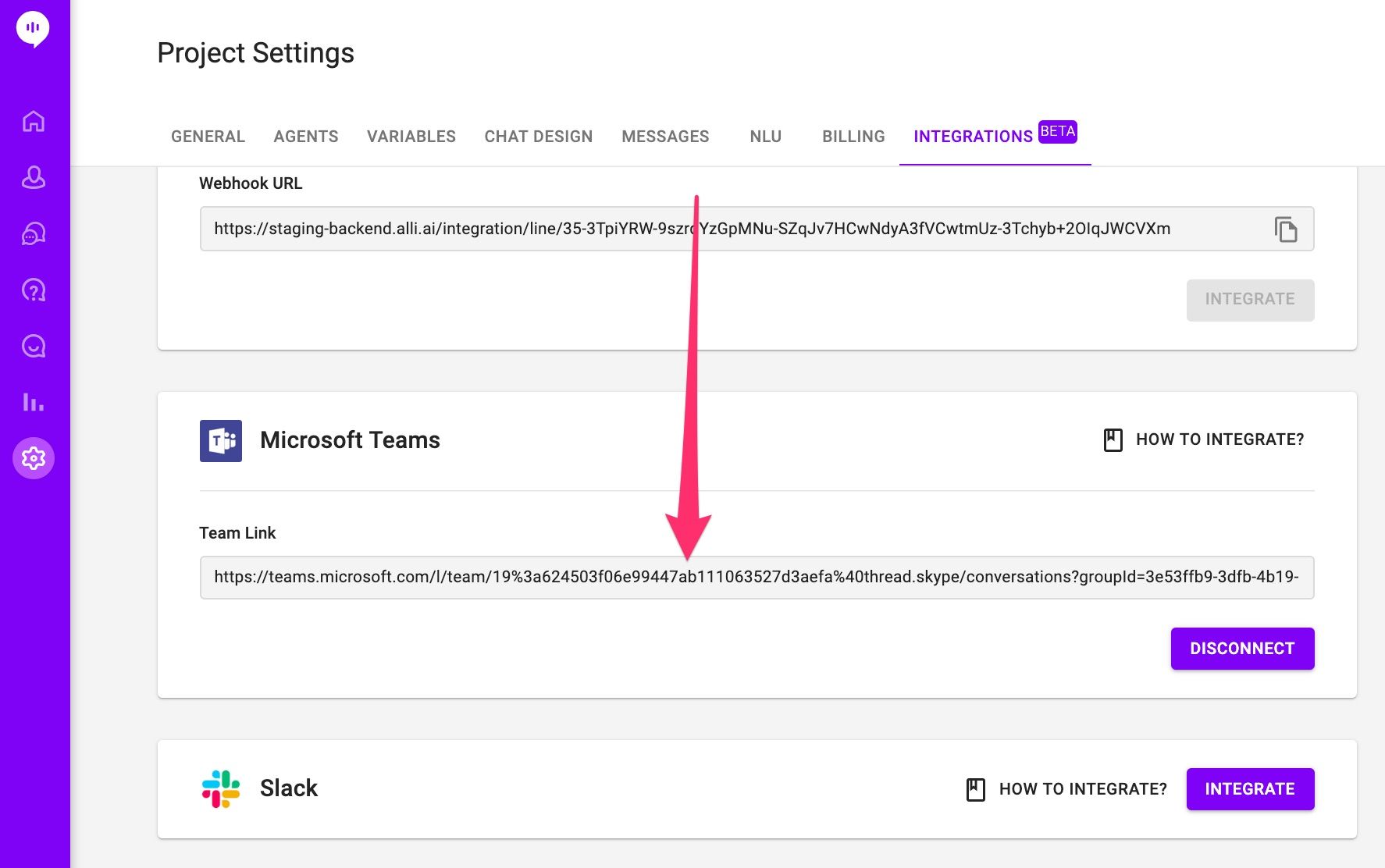 Steps 4: Talk to Alli
To start talking with Alli, type in @ followed by Alli.
Press Enter after typing the name.
Once Alli is initiated, you will see the reply "Conversation started. please check 1:1 message".
Go to Chat and you see see a direct message from Alli waiting for you.

Example