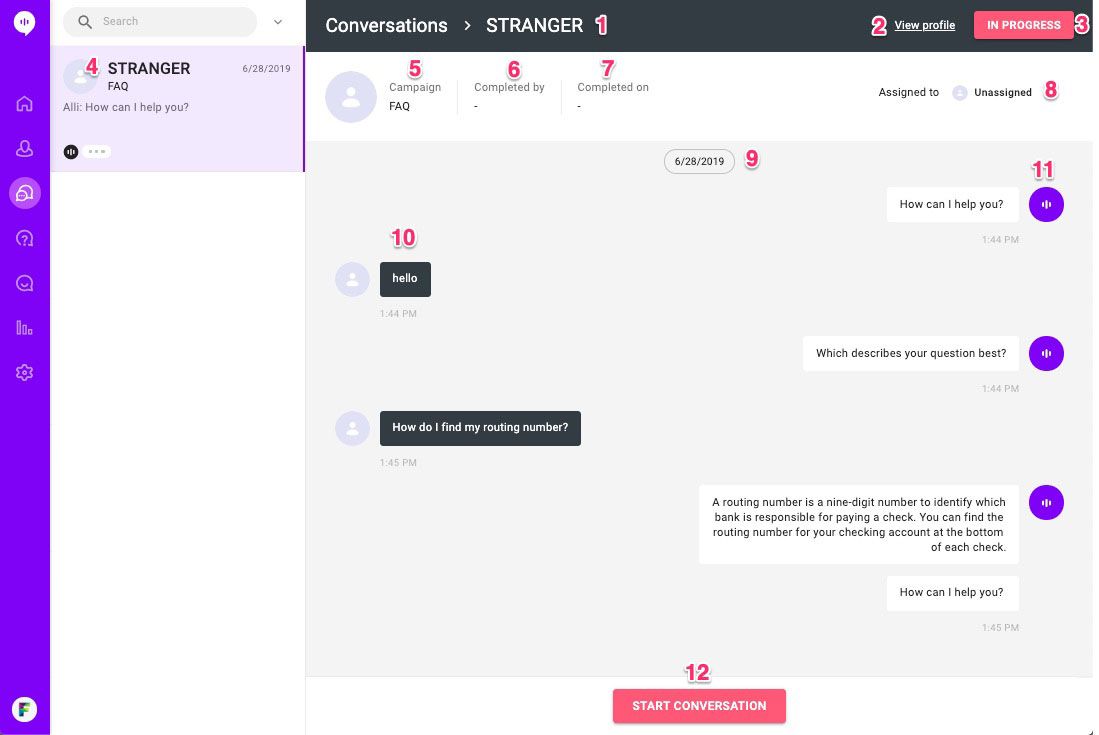 User Name: Name of your customer (user).
View profile: View profile information of the customer, including ID, email, and other information stored in variables.
Status: Status of a conversation which can include In Progress, and Completed. Agents can update a status from In Progress to Completed. Conversations that have been abandoned for an extended period of time or completed by the bot will be automatically set to Completed.
Conversation Card: Summary of a conversation which includes the name of the user, campaign name, most recent message and date.
Campaign: Name of the campaign if there is one.
Completed by: Name of the agent if the conversation status is marked as Completed.
Completed on: Date the conversation was completed on.
Assigned agent: Agent that's assigned to this conversation.
Date: Date of the conversation.
User's messages are on the left side of the conversation pane.
Chatbot or agent's messages are on the right side of the conversation pane.
Start Conversation Button: Agent can click to begin a human conversation with the user directly. Once the button's clicked, an input field will appear. You can also attach files to upload to the conversation from the input field.