When the chatflow receives a message from a user, it can examine the message and determine intent. You can utilize the built-in Intent Determinator that uses the default intent recognizer or implement a custom intent recognizer using Allganize's NLU API tool. Make sure you have NLU API set up in Settings.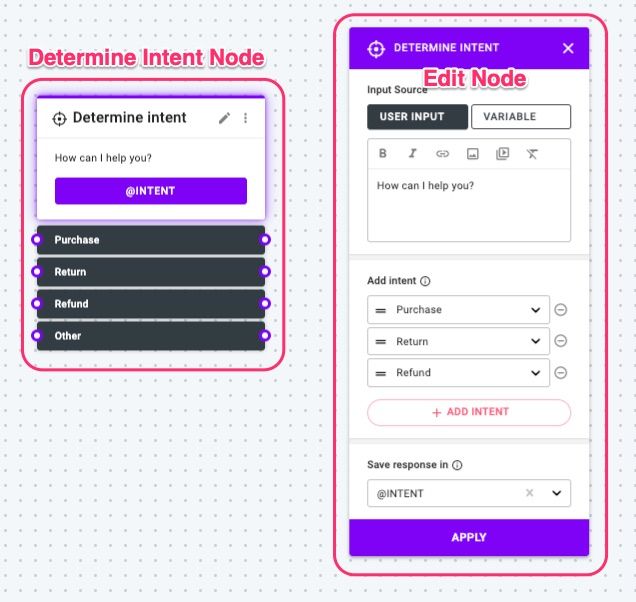 Edit Intent Node
Input Source: You can choose the input source to determine the intent of:

USER INPUT
VARIABLE

Add intent: Add redefined intents to direct the chatflow
Save response in (optional): Saves the selected intent value to the variable.