Alli is powered by Machine Reading Comprehension (MRC) AI, so customers or agents can find answers from uploaded documents directly (Check out Fill the answer directly from your documents and Direct Answer from Uploaded Documents). With feedback from our valued customers, we decided to step further and add 'Answer with MRC' node in Alli's campaign editor. Let's see how it works!
To use the MRC node, you should first upload documents to DOCUMENTS tab in the FAQ menu. Please check Fill the answer directly from your documents to see more details.
In the campaign editor, you can find the 'Answer with MRC' node icon on the left side of the node icon bar. Click to create a node.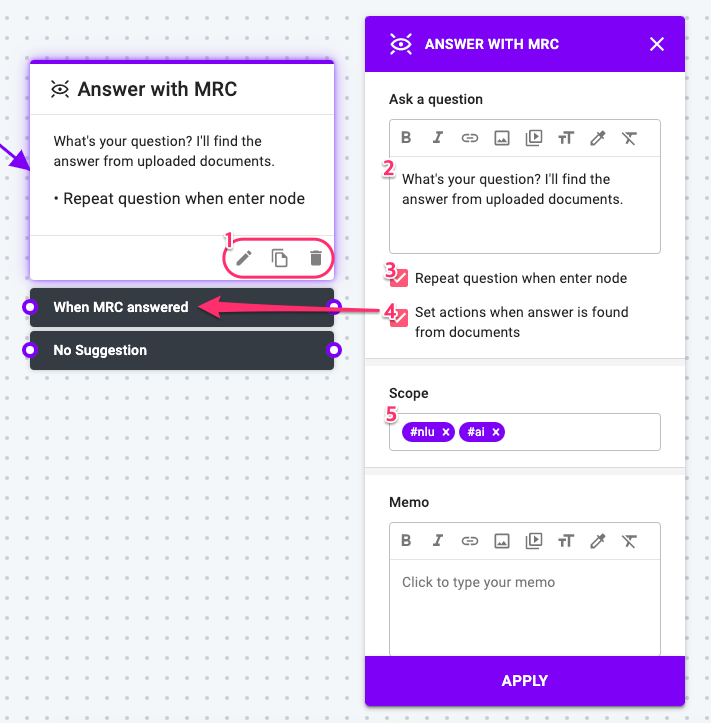 Edit, duplicate, remove
Customize the question to ask
Check to repeat the question when enter the node
Check to set actions when any answer is found from documents
Select hashtags to find answers only in the documents with selected hashtags. You can select variables too and it works when the variable value is one of the existing hashtags.
I recommend to check your MRC settings before using the node. MRC settings icon is here under FAQ > DOCUMENTS :

MRC settings affects the MRC node and Direct Answer from Uploaded Documents in the FAQ node.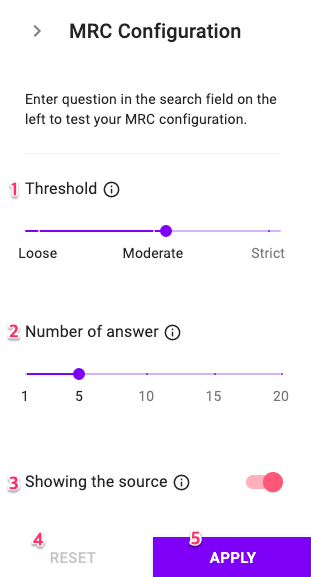 Score threshold to filter relevant answers found from documents (Alli only shows answers with higher Score than this value)
Number of answer candidates to be shown
Check to see the source document and the link
Reset any changes made
Apply the changes
When you make any changes, check the preview result by asking question in the search bar and clicking the 'FIND ANSWER FROM DOCUMENTS' button.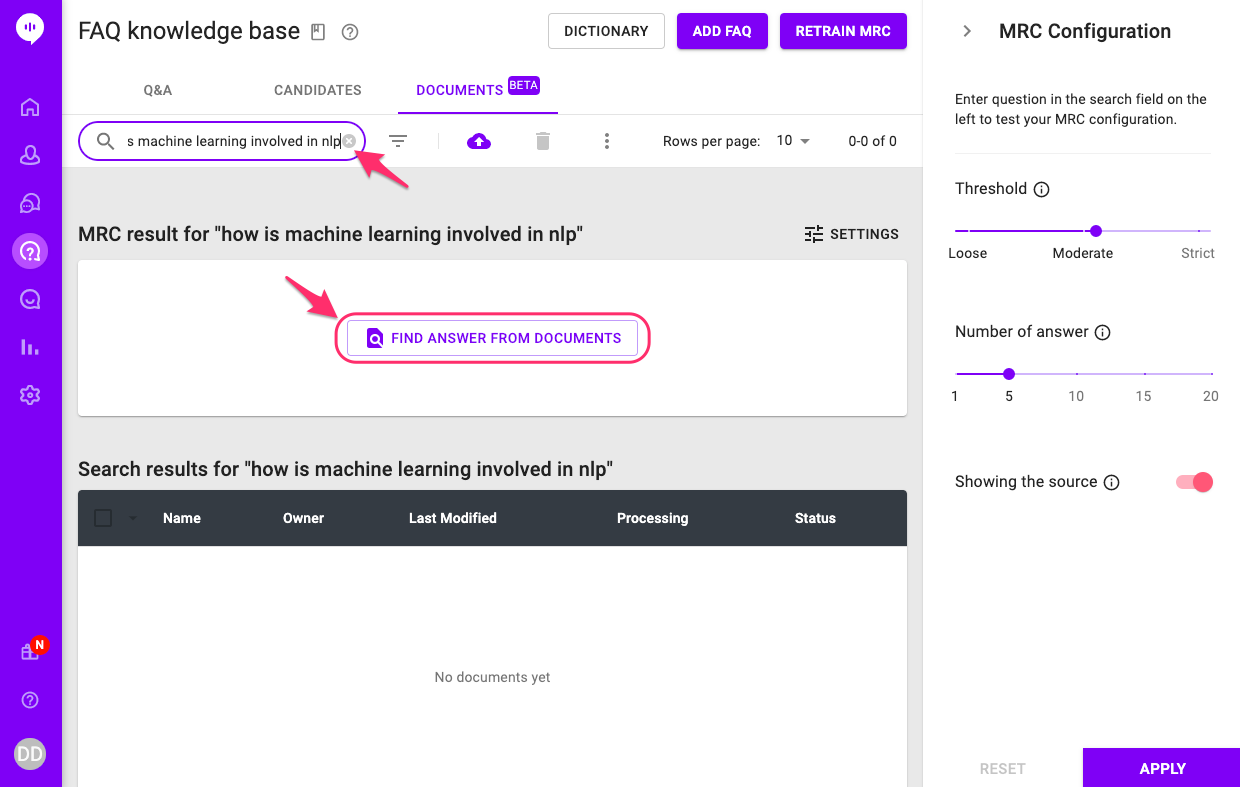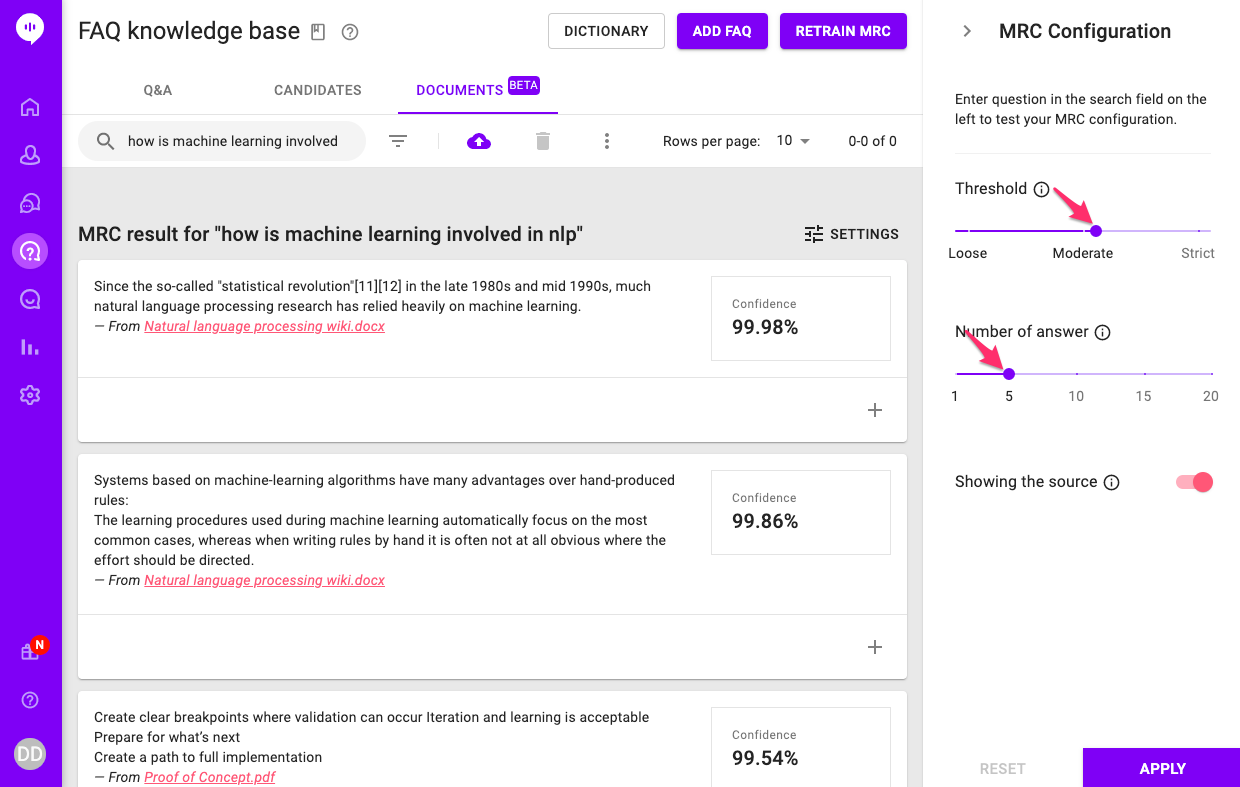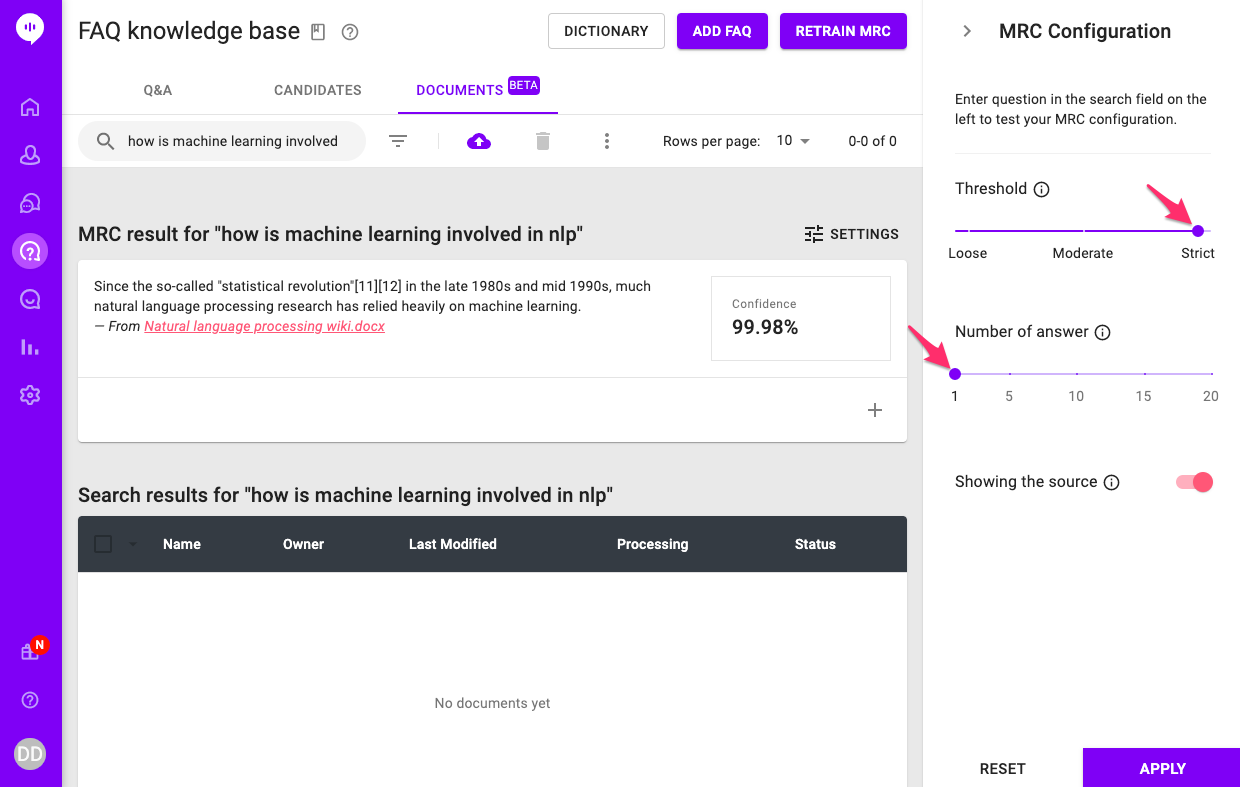 Don't forget to click APPLY to save the settings. Once you set everything up, you can see the MRC node gives you answers in seconds when a question is asked!