Alli is powered by Machine Reading Comprehension (MRC) technology. It allows customers and agents to find answers directly from uploaded documents  (Check out Fill the answer directly from your documents and Direct Answer from Uploaded Documents). With feedback from our valued customers, we decided to step further and add 'Answer with Documents' node in Alli's skill editor. Let's see how it works!
To use the Documents node, you should first upload documents to DOCUMENTS tab in the FAQ menu. Please check Fill the answer directly from your documents to see more details.
In the skill editor, you can find the 'Answer with Documents' node icon on the left side of the node icon bar. Click to create a node.

To get the question from customers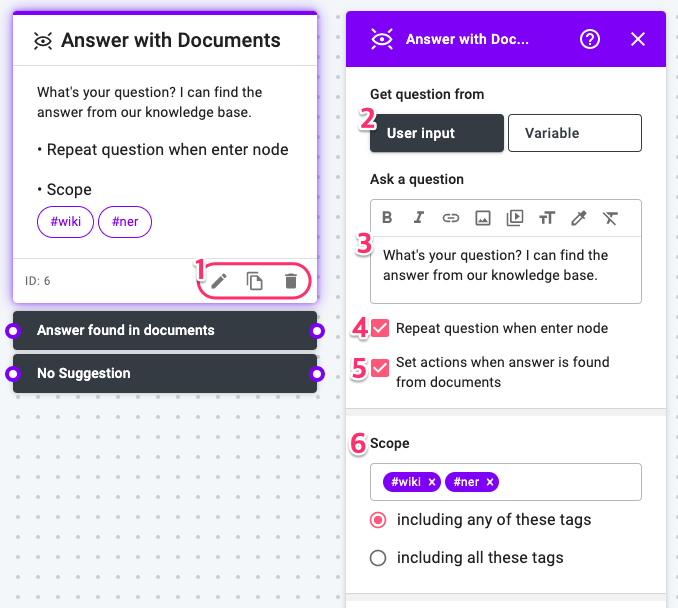 Edit, duplicate, remove.
Select User input to ask your customer to type in a question.
Customize the question to ask.
Check to repeat the question when enter the node.
Check to set actions when any answer is found from documents.
Select hashtags to find answers only in the documents with selected hashtags. You can select variables too, and it works when the variable value is one of the existing hashtags.
Extracting Questions from Variables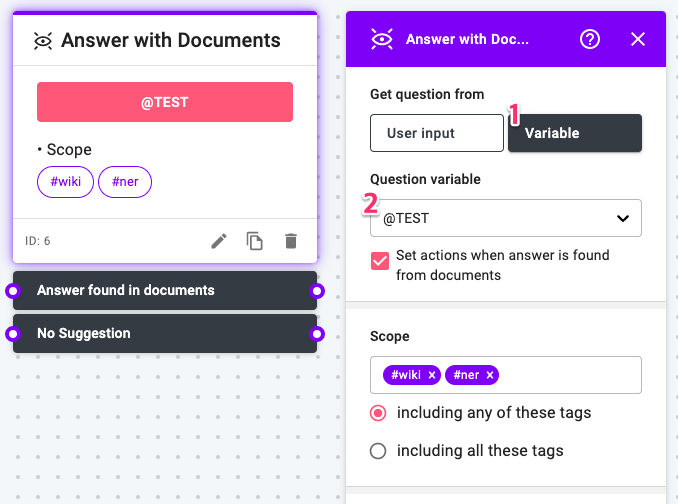 You can use variables to capture customers' questions or inputs. Their inputs can then be extracted from the variables and used to search for relevant information in your uploaded documents. To implement in Skills:
Select Variable to extract customer questions.  from variables that was used to capture customers' questions.
Select the variable from the dropdown list that was used for capturing the question.
Configure Documents
Configurations for documents can be found in the Documents tab in the Knowledge Base:

Documents configurations allow you to customize the results in the Documents Node and FAQ Node (Direct Answer from Uploaded Documents).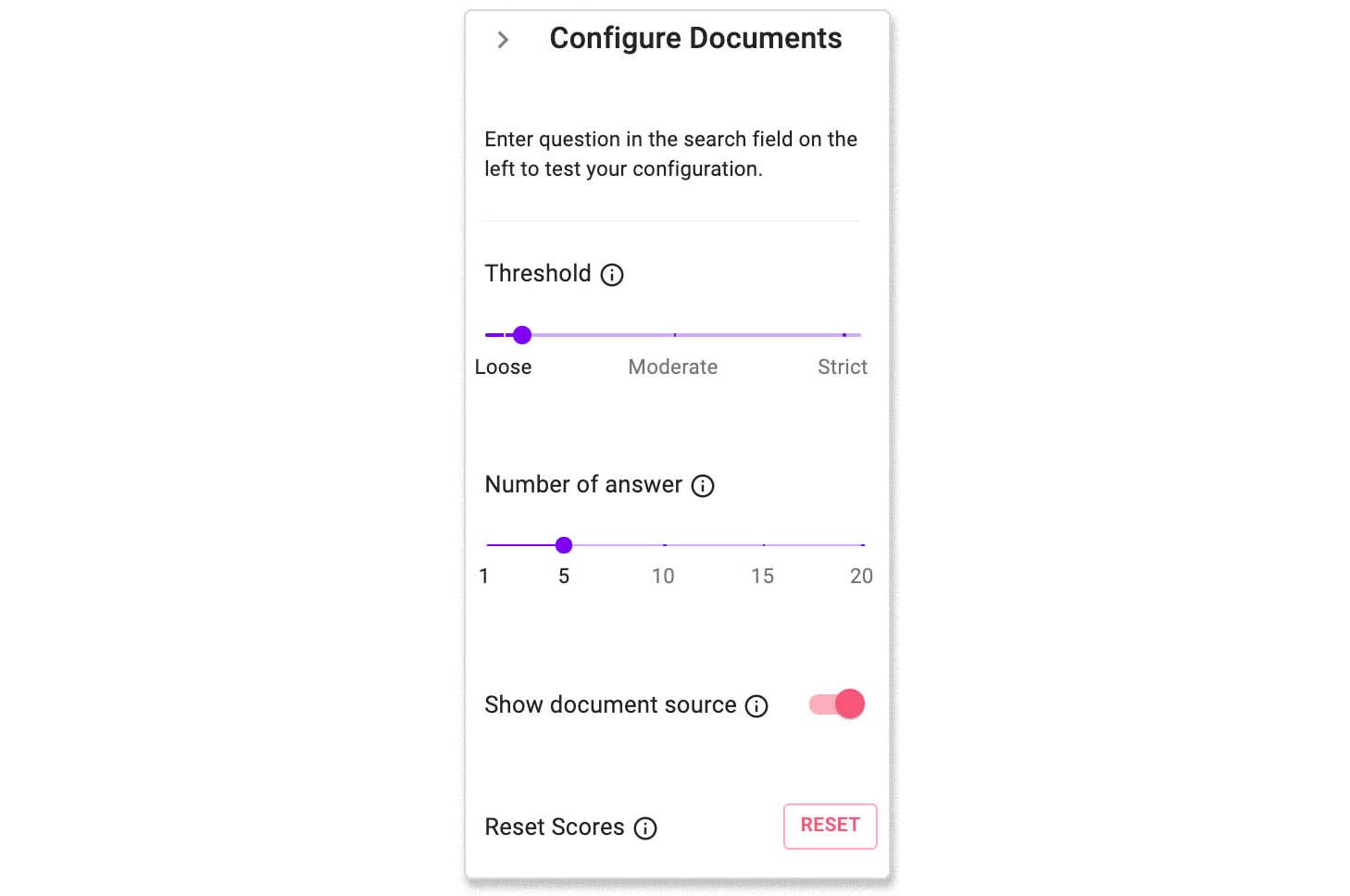 Score threshold to filter relevant answers found from documents (Alli only shows answers with higher Score than this value)
Number of answer candidates to be shown
Check to see the source document and the link
Reset any changes made
Save changes by clicking APPLY
You can enter queries in the search field and adjust the configurations to preview the results instantaneously.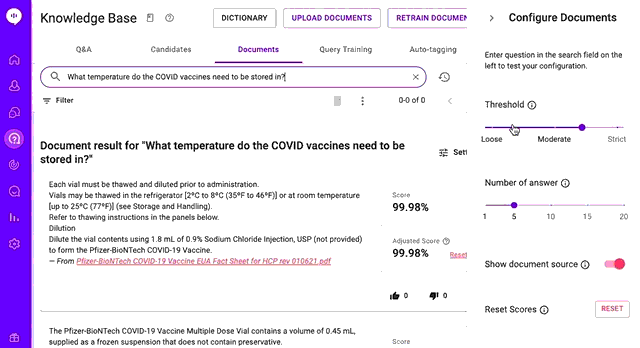 Learn More About Allganize's Technology