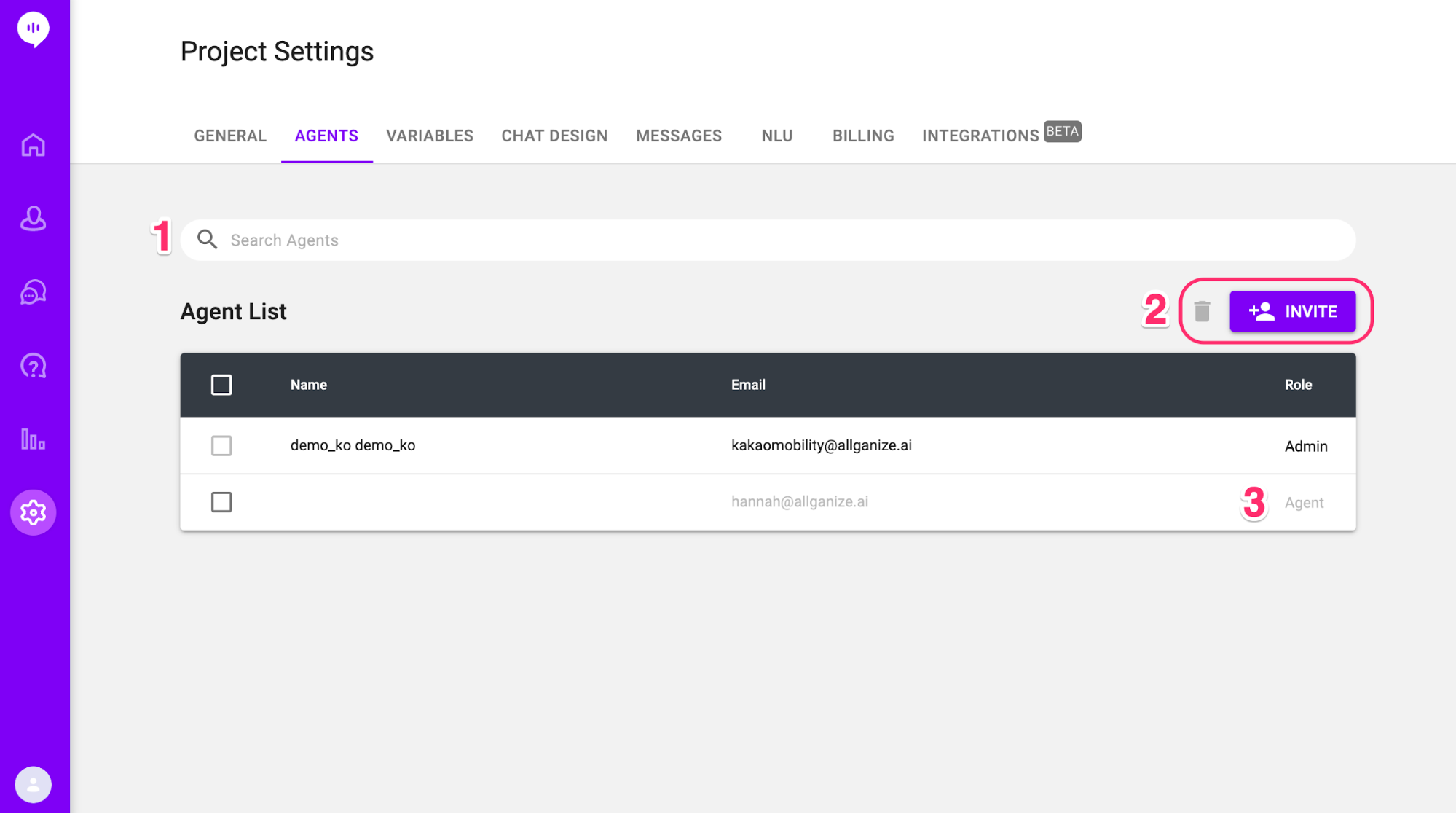 Search: Search for agents in the project by name or email.
Delete & Invite

Delete: Check the box to the left of an agent and click DELETE to delete an agent permanently.
Invite: Click INVITE and enter the agent's email you want to add to the project. The agent will receive an invitation email to set up their account.

ROLE: Specify access of agents. There are three types of access: Admin, Super Agent, Agent. Default access is Agent.

Admin: Has full access to view and manage all features.
Super Agent: Can view and manage all features except agents.
Agent: View only.