Welcome to Alli! Using our Cognitive Search dashboard, you are able to upload Q&A pairs and documents to search for answers, then get the answers extracted from them by just asking in natural language form - even without using any matching keywords. Here, I will guide you through the Alli Cognitive Search dashboard's basic features for your smooth onboarding.
Sign up / Sign in
Sign into your Alli account. If you don't have an account, create your account here. Make sure that you selected 'Cognitive Search' for the Project Type.
Once you are signed in, you will arrive at the Q&A page in the dashboard. If it was your first sign-in, you'll go through a basic tutorial before that.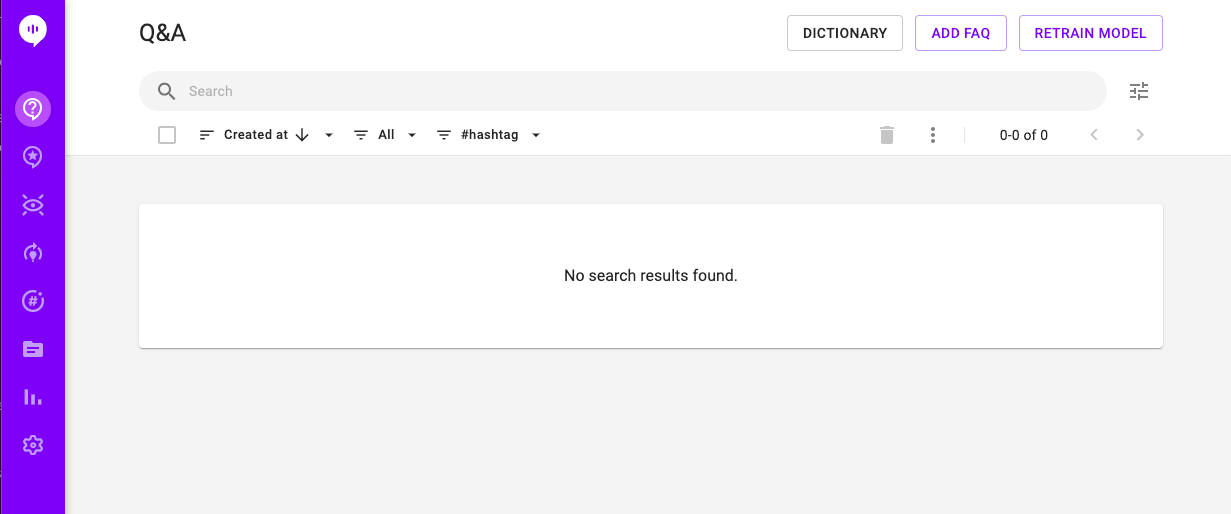 Q&A Search
First, let's add some Q&As so you can try the cognitive search for the Q&A pairs. Click the Add Q&A button and select Add Q&A to register a Q&A.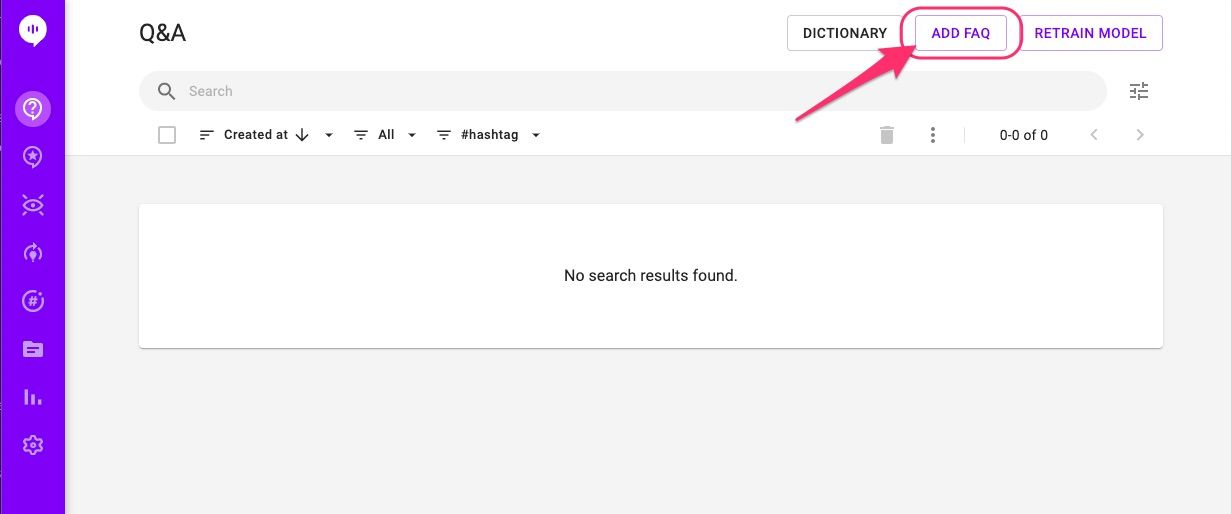 A pop-up appears. Enter the question and the answer pair you'd like to register, and click Submit.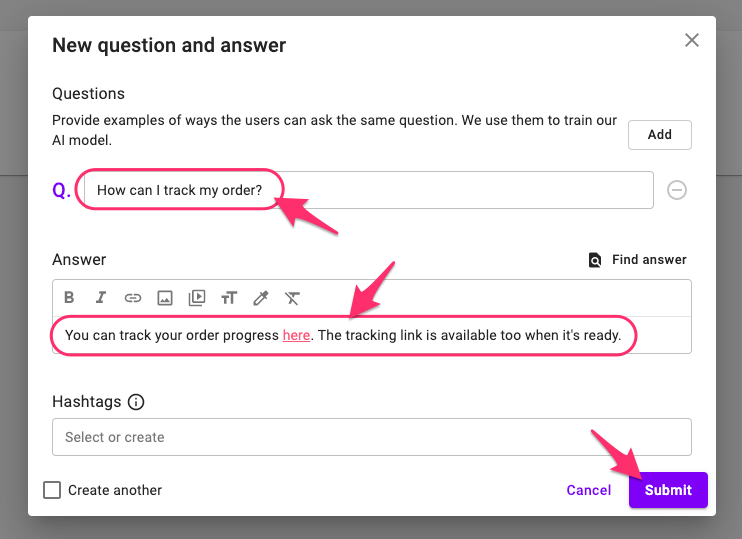 You'll see that the Q&A is registered under the Q&A menu now. Type in an example question to try out the cognitive search of Alli. You don't need to use the exact keywords from the registered question for search, just ask in the way you ask a person and press enter.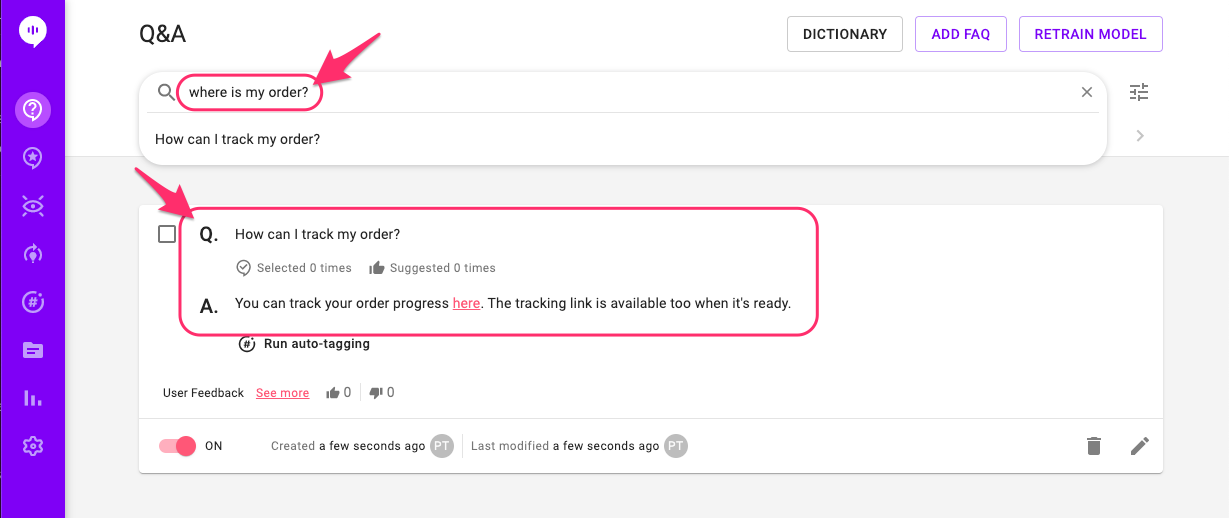 You'll see the matching question & answer pair right away!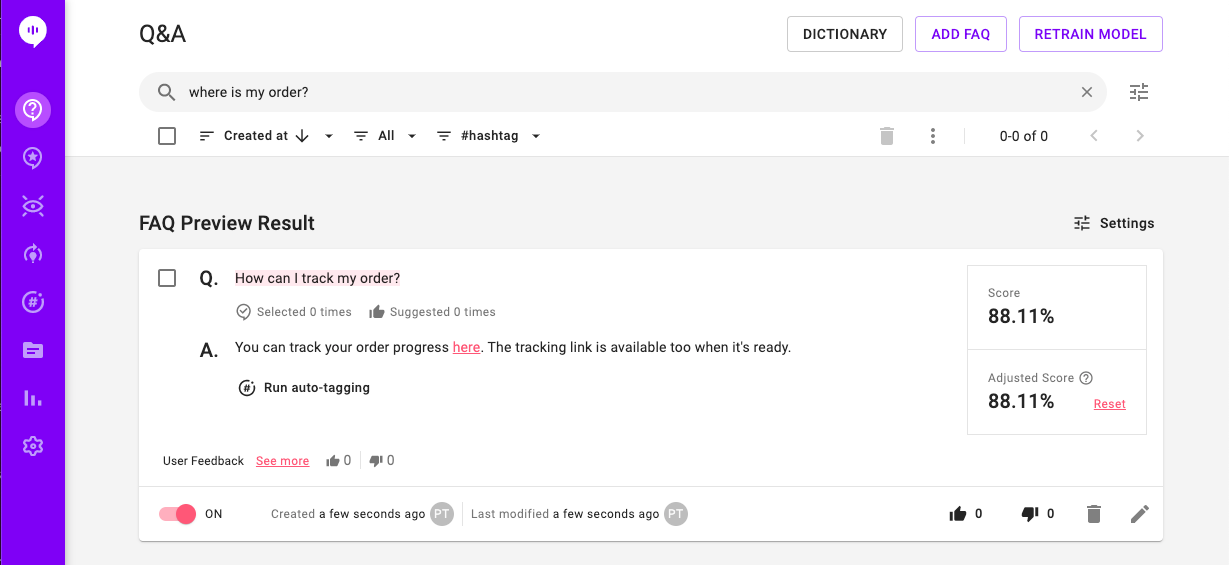 Instead of adding Q&A pairs one by one, you can upload a number of Q&As at once. Click Add Q&A button and select Upload Q&A for that. You can download the sample xlsx file as well here.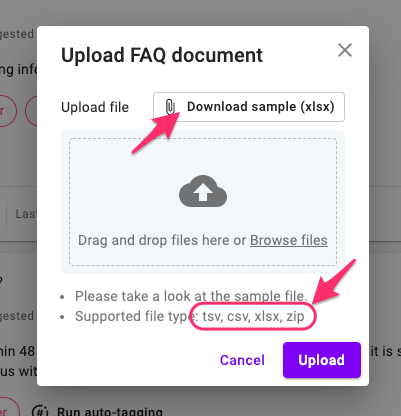 Document Search (MRC)
Even without organized Q&A pairs, Alli can extract answers for you from the most popular document types (such as docx, pdf, etc.) directly. First, Go to the Documents menu and upload some documents by clicking Upload Documents.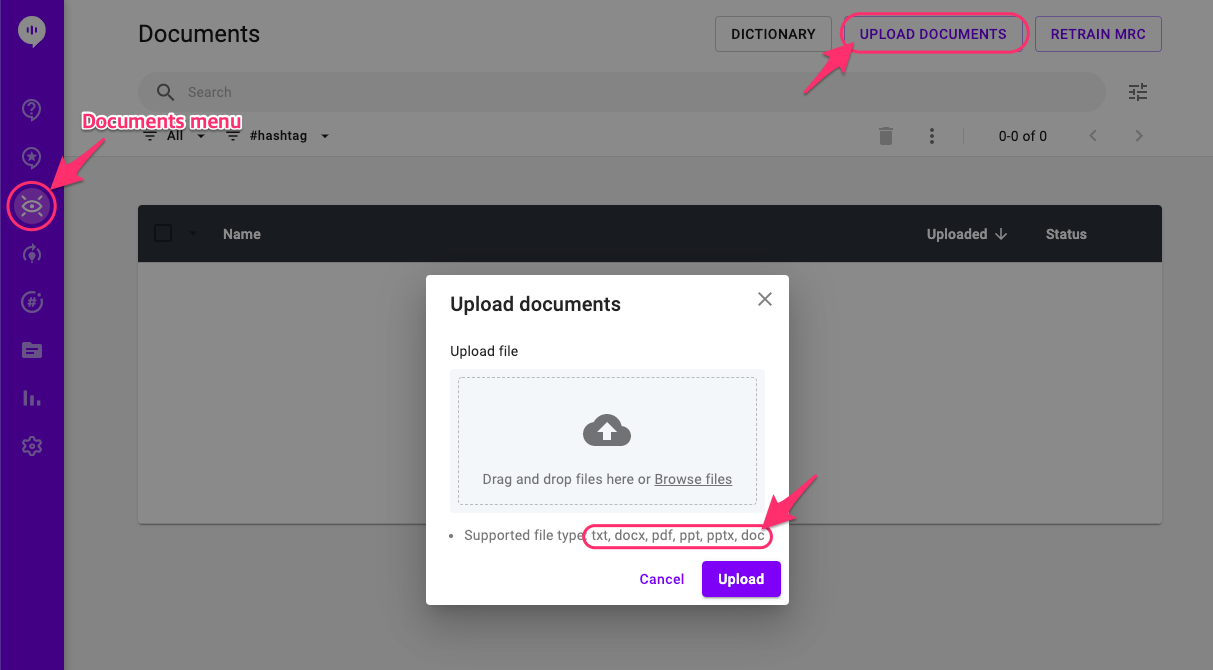 You can upload any supported file types. Once you are done uploading, You will see the list of documents you uploaded. Enter your question in the search bar and press enter key as you did for the Q&A search.

Alli will start looking into the uploaded documents and extract possible answers for you soon!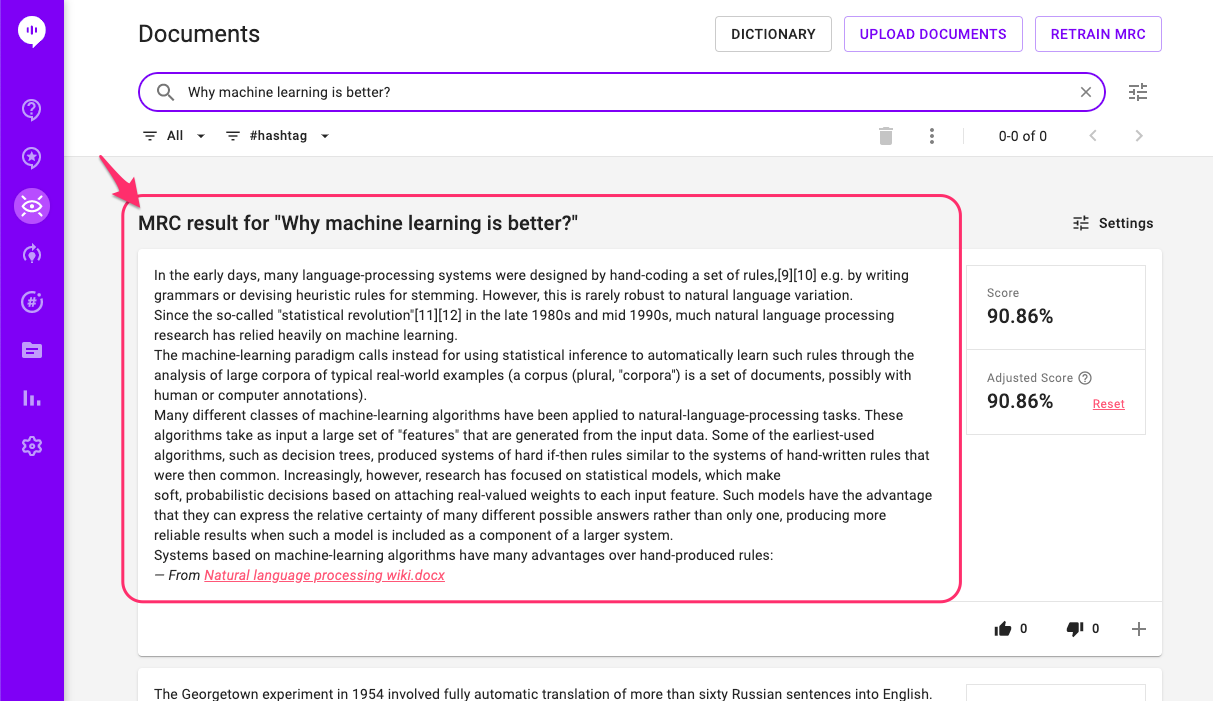 Integrating Alli to your website
You can implement Alli's cognitive search to your website using the API key and the documentation we provide. Go to the Settings and scroll down to find the API key and the link to the documentation!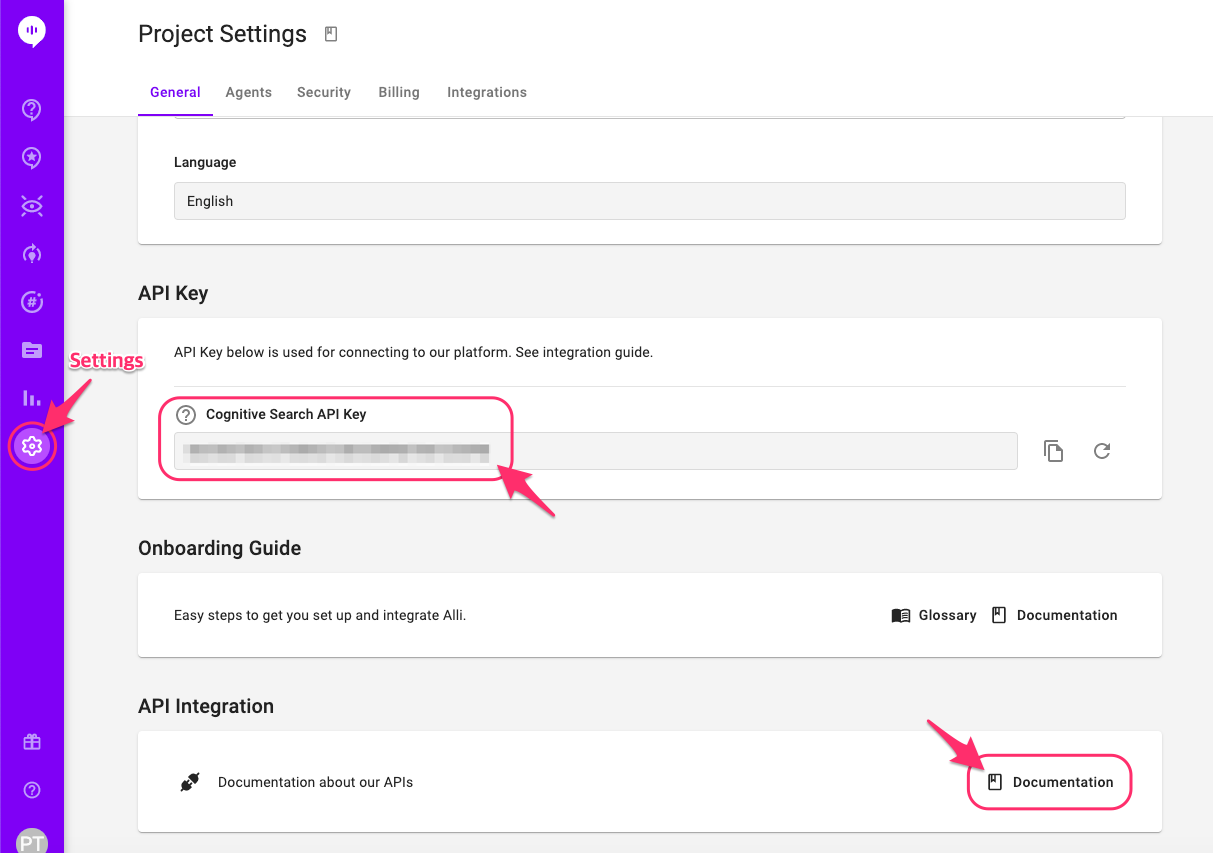 ---
We just quickly checked out the key features of the Alli Cognitive Search dashboard. For more user guide, please check out the blog posts below: