Alli answers customer questions automatically, but sometimes human agents need to be involved to resolve complex customer issues. Contact Agent node does the job to connect customers to available agents for a conversation. On top of that, Alli also has various features to support live conversations for agents so they can provide necessary supports in no time.
Live conversations status
To easily monitor the status of ongoing live chats, you can check the Live conversations information in the Conversations menu. Just mouse over on the icon and the information will be displayed.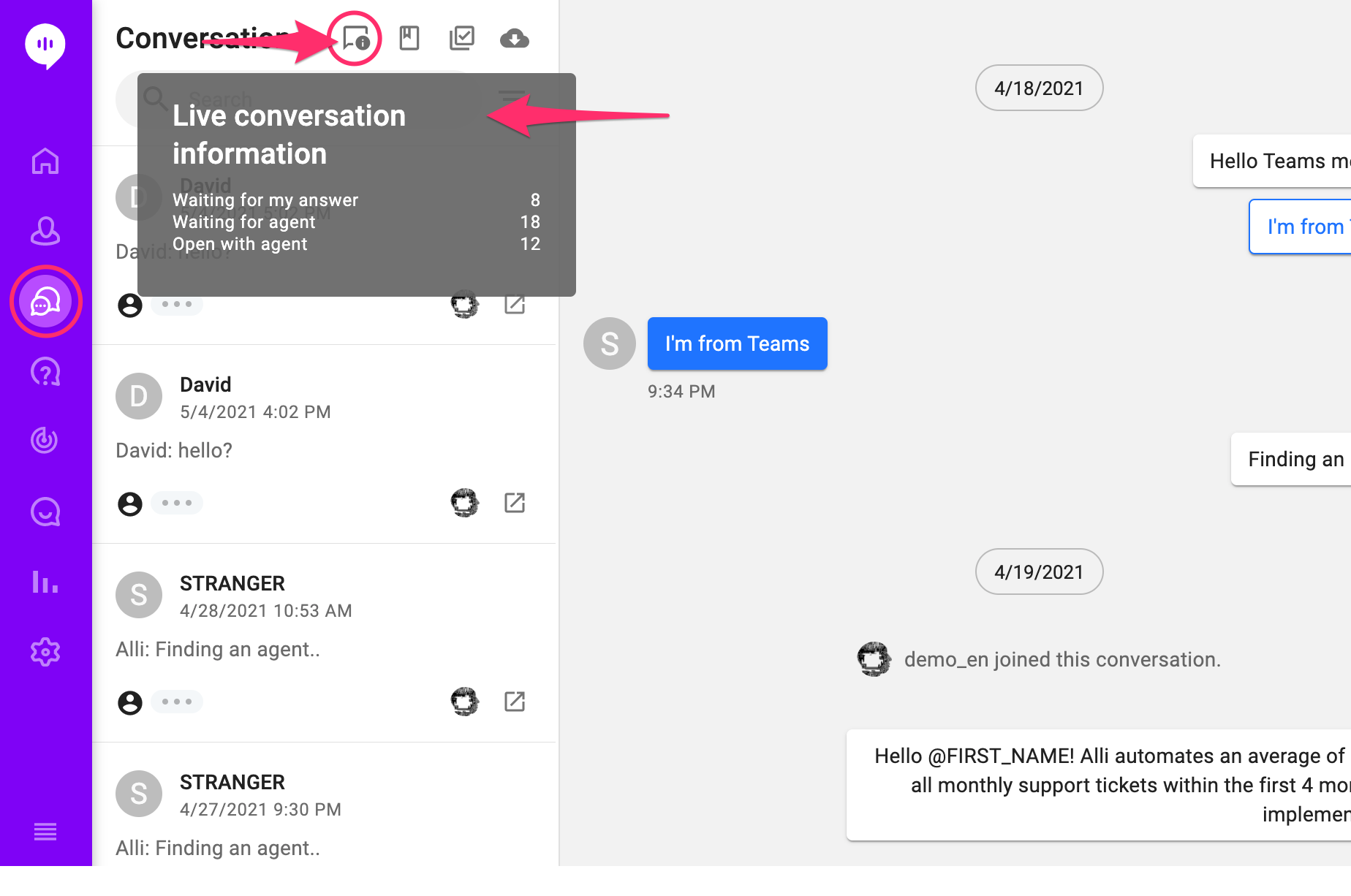 Waiting for my answer: The number of current live conversations that the customer is waiting for the agent's answer.
Waiting for agent: The number of conversations that are not assigned to any agents, therefore not live yet.
Open with agent: The number of current live conversations.
To activate the Live conversation information, go to Settings > General and scroll down to turn on the Show live conversations information.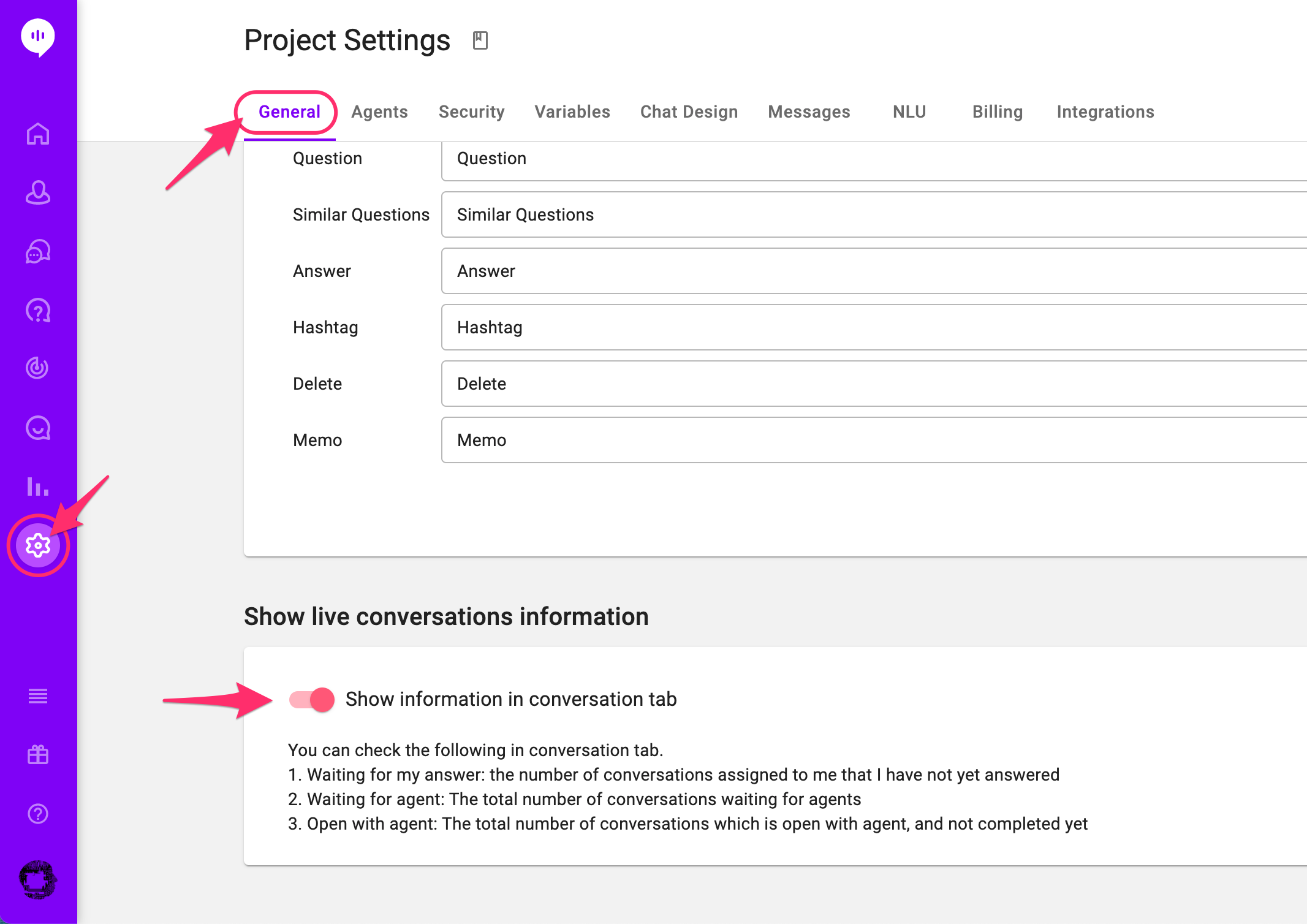 Variables to check the live chat traffic
If you want to limit the number of live conversations to manage human resources accordingly, you can utilize OPEN_WITH_AGENT_COUNT and WAITING_FOR_USER_COUNT variables. They can be found under Settings > Variables > Custom tab.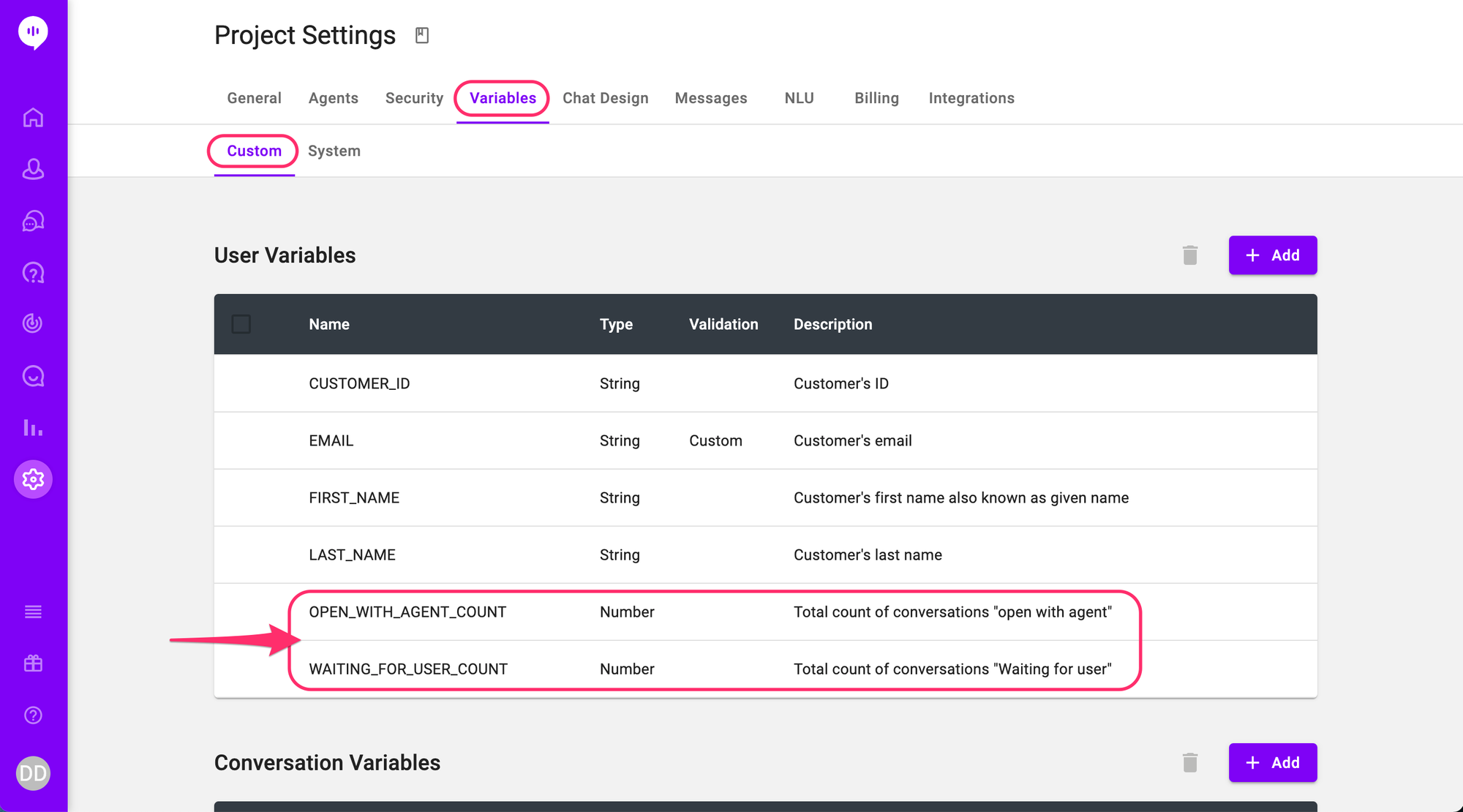 When designing your Skill, use the Add Conditions node to check the variable value to route the customers accordingly. For example, below Skill flow is designed to send a sorry message when there are more than 10 live conversations going on, then let the customer send an email instead of waiting for an agent to chat.

Browser notification
You agents can get browser notifications when there's a new message from assigned conversations, or when a new conversation is assigned. Admin can also get notifications for any newly-opened conversations.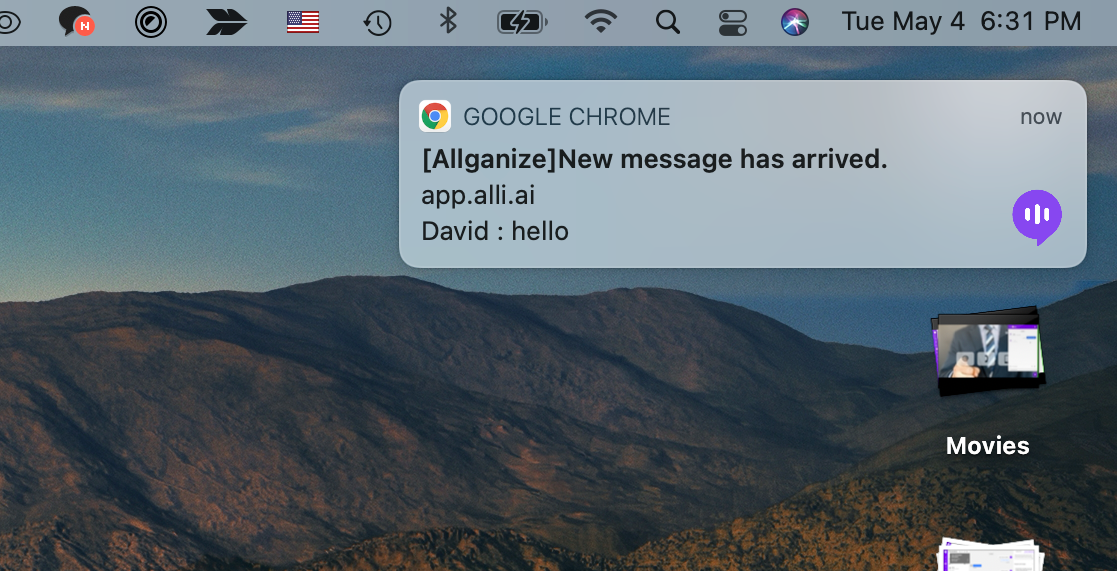 To manage the feature, click the avatar icon on the left navigation and select My Account. Scroll down to the Live Conversation Notifications section and toggle on/off the type of messages you'd like to get notifications.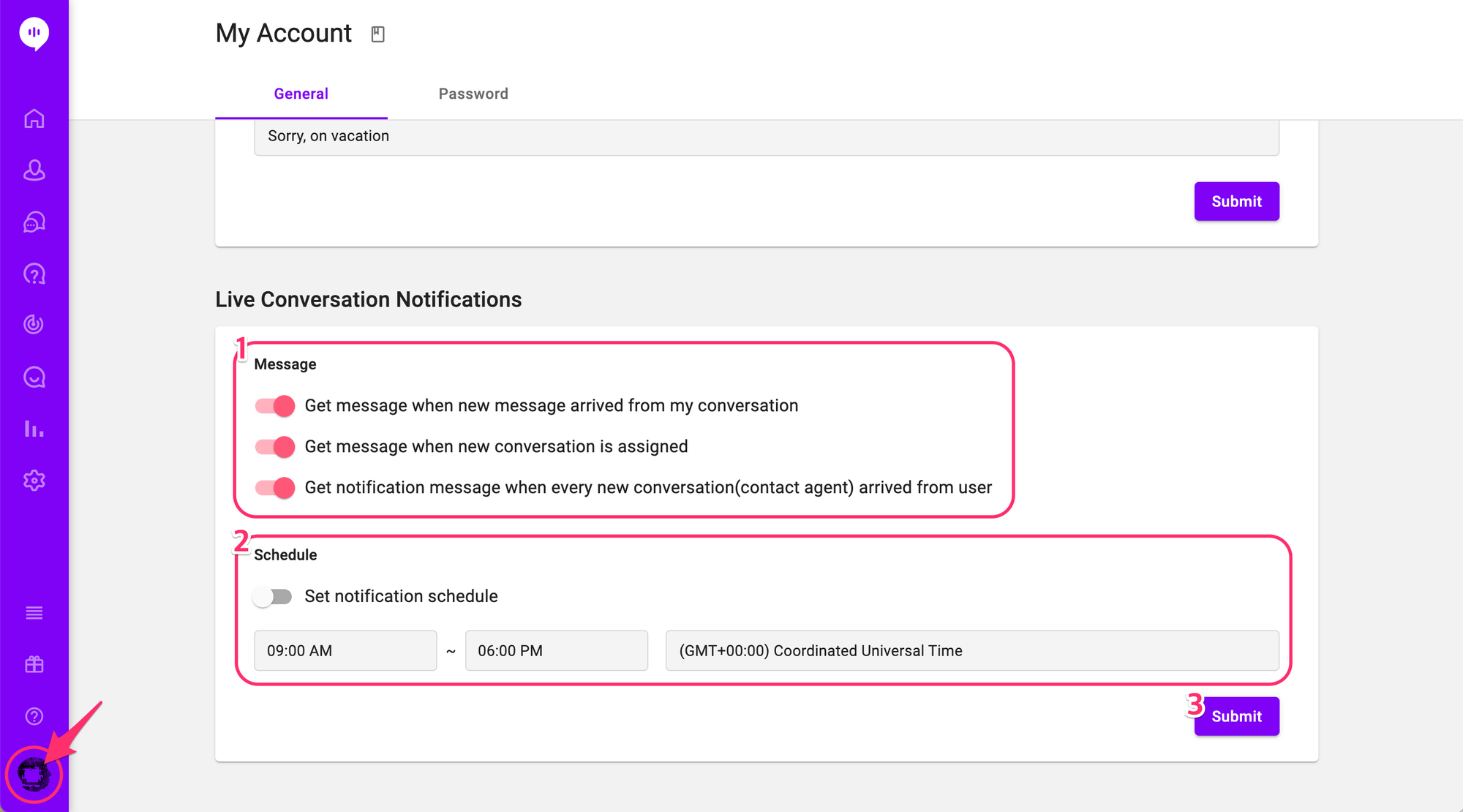 Messages: Choose the type of notifications to get.
Schedules: Toggle on to set the time windows to get the notifications.
Once you made all the changes, click the Submit button to save.
The notification feature is supported on Chrome, Safari, Firefox, Windows Edge browsers. Please remember to allow notifications on the browser or OS settings.
Answer Suggestions by AI
While talking to the customers, Agents can easily search for some answers to customer questions from Alli's Knowledge Base. Please see this user guide for more details.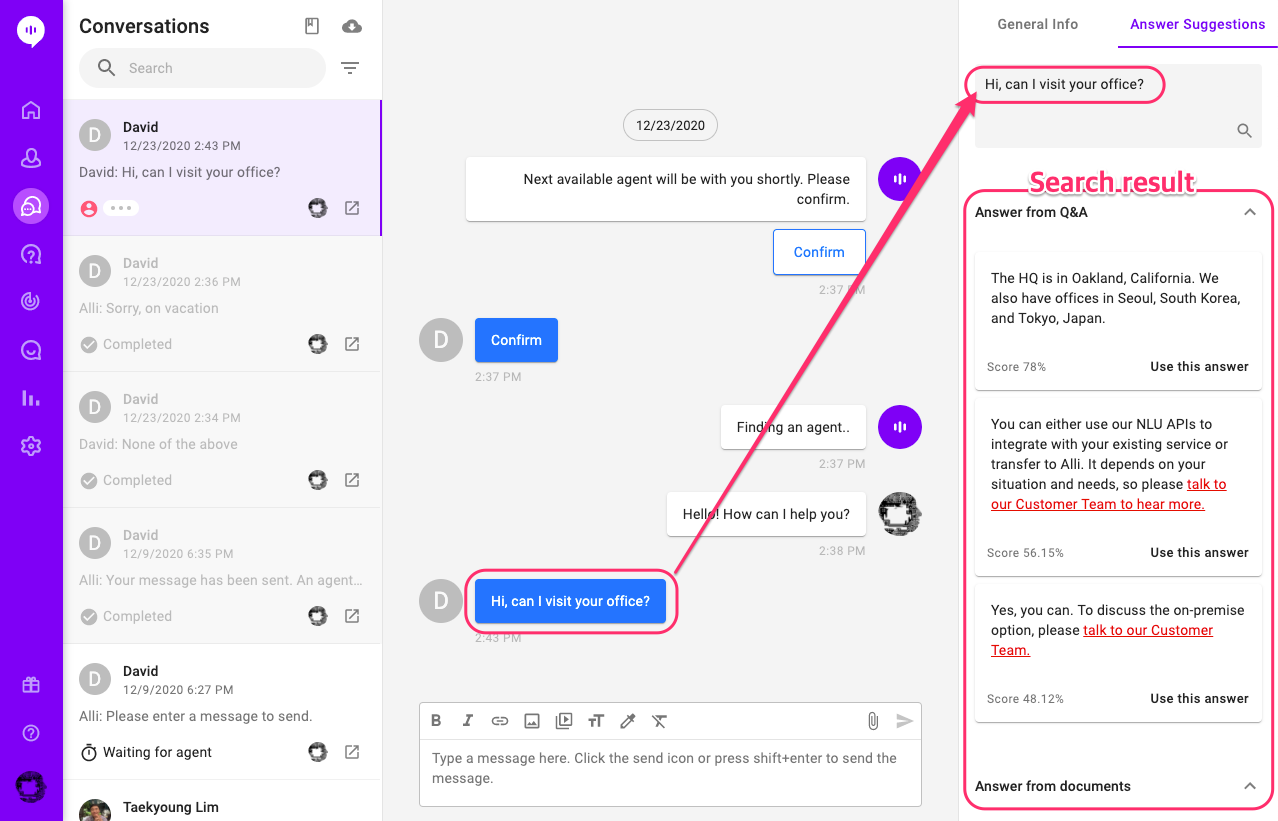 Frequently Used Messages
Agents can also use saved messages when they talk to customers. This feature will be a big help if there's any set, frequently used phrases such as a formal introduction. Please see this user guide for more details.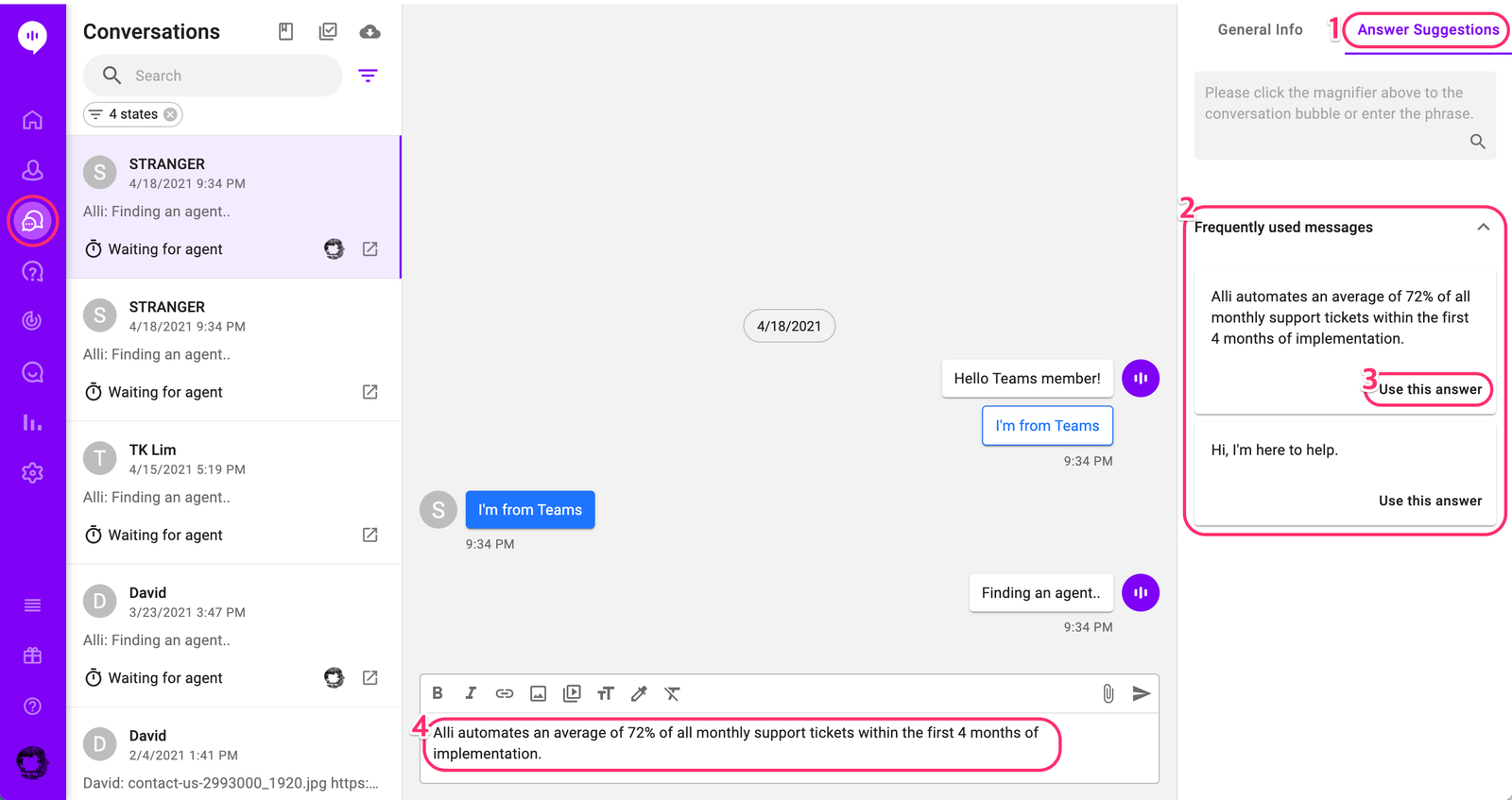 To learn about more useful features in the Conversations menu, you can also check out UI Improvement for the Conversations Menu user guide!
---
Learn More About Allganize's Technology