Question & Answer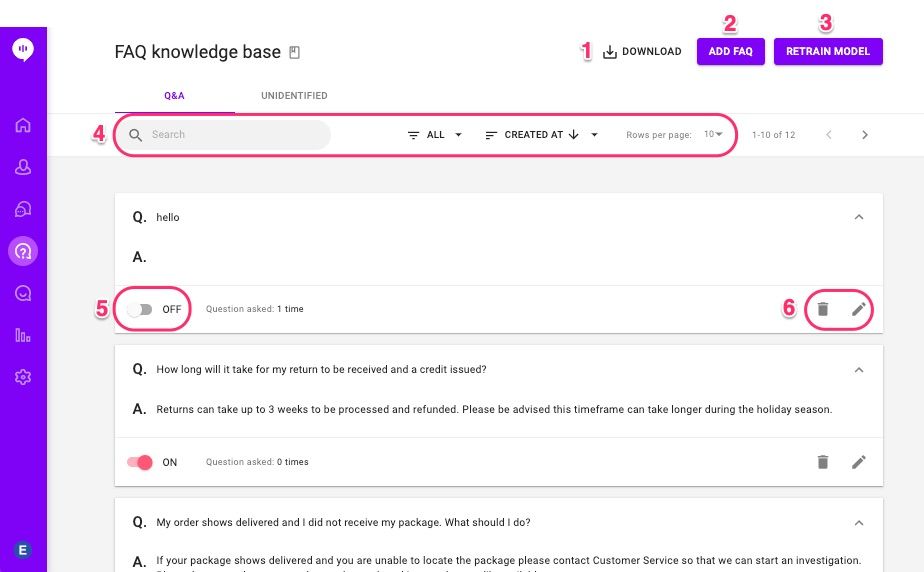 Download: Download all the FAQ questions and answers.
Retrain model: After making changes or adding new Q&A, make sure to click to train the model so the updates will be available to your chatflow.
Add FAQ: Add or Upload FAQ

Upload FAQ: Upload questions and answer in bulk.
Add Q&A: Add question and answer individually.

Search and Filters

Search: Search for specific questions or answers in FAQ.
All/on/off filters: You can filter the question and answer list by On/Off status.
Other filters: The list can be filtered by Created Day, matched user's question (number of times), number of times a question was suggested to users, number of times a question was selected.
Number of display per page: You can control the number of question and answer sets to display per page.

On/Off Toggle: Turn question answer set on/off. The question and answer is only available to users when it is turned on.
Delete/Edit

Delete: Delete a question and answer permanently.
Edit: Edit question and answer.
Unidentified
If Alli cannot match a question or the user select "None of the above," the original question from the user will be filed under the Unidentified tab.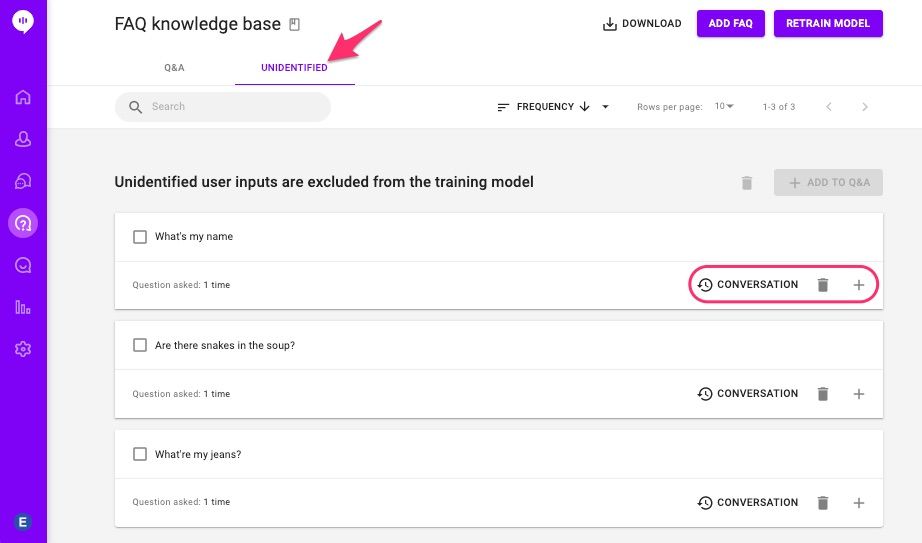 Conversation/Delete/Add

Conversation: View the conversation history of the unidentified question.
Delete: Delete an unidentified question permanently.
Add: Add an Unidentified question to Q&A. This will make the question available to the model after you've added an answer to it, and turned it on, and model training.